Knipperlé is a traditional variety of white wine grape which hails from France. This grape variety is considered as the most common and the traditional grape variety of the region.
This grape variety is found in abundance in the Alsace region, which is the most notable area for the production and cultivation of this grape. This grape variety has not been listed for its use in the AOC wines, but is only a minor component of blends used for local drinking.
In a few ways, this grape variety is also considered as an equivalent to the Aligote grape variety of Burgundy, which also happens to be the sibling of Knipperlé.
Today, this existence of this grape variety has become very minor and it is only found in the regions of Alsace in France. This white wine grape variety is also used in the generic white wines of blend Vin d'Alsace along with some other varieties such as Rauschling grape variety Laski Rizling.
The parent grape of this white wine grape variety is Gouais Blanc and therefore this grape possesses all the similar characteristics as that to its parent.
The offspring of this plant is certainly benefittIng from the very unique hybrid vigour of its parent grape. The vines of this white wine grape variety are a little vigorous in nature and this grape also happens to be pretty much susceptible to a number of allergies along with a grey rot.
This white wine grape variety is considered as the favourite local grape variety of the natives of France, especially the people living in the Alsace region.
Interestingly, this grape variety also happens to be a parent to various other grape varieties that are mainly composed of riparia hybrids along with the Millardet et Grasset 101-13.
Some of the variants of it include the grapes like Fun Nori, Bon Noir, Colmar, Kuhlmann 252-3, Precoce Noir, Neron, Gutkniperle, Triomphe D'Alsace, Victoire as well as Milladet et Grasset 101-13 X Ortlieber.
For the consumption among the locals, this grape variety still exists in some of the regions and plantations of Alsace. However, this variety of white wine grape is slowly becoming extinct through the time.
There was a time when the vines of Knipperlé were planted at large in the various vines of France. But unfortunately, the scenario is different and saddening today.
Only limited vines of this grape variety can be encountered which are only planted in the region of Alsace. Knipperlé is capable of yielding productive fruits, but the vines of this grape variety are slowly disappearing.
This grape variety is used as a local name for the grape variety of Welschriesling in Slovenia. The synonyms of this white wine grape variety include the names like Breisguaeur Riesling, Beli Kleschiz, Colmer, Elsaesser, Drobini Kleshiz, Faktor, Kauka Weiss, Gelber Ortiber, Klein Rauschling, Kleiner Methuesser, Ortlibi Sarga, Rochelle, Ortlieibi, Sibiza, Rochelle Blance, Reichenweierer, Rungauer, Turkheimer and many others.
Origin of Knipperlé grapes
According to the reports, a nurseryman, Johann Michael Ortlieb is to be given all the credits of bringing this grape variety into recognition. This grape was brought by him to Riguewhir in the year 1756.
The DNA analysis and fingerprints claim that this grape variety is considered as one of the many grape varieties that is the result of a cross performed in between Pinot and Gouais Blanc.
This also makes this grape variety a sibling to yet another grape variety of Chardonnay. This grape was considered to be widely planted in the medieval ages by the peasants once upon a time.
The grapes of this grape variety offered an ample of opportunities for the process of hybridization and the offspring that were benefitted from this hybrid vigour as the parents were very different genetically.
Another crosses performed using the parent's grape of this white wine grape include Melon, Gamay, Roublot, Sacy, Bachet noir, Franc Noir, Gamay Blanc, Aubin vert, Gamay Blanc Gloriod and many others.
Characteristics of Knipperlé wines
The wines produced out of Knipperlé are considered as very tasteful in nature. These wines are widely consumed by the locals there.
The level of acidity produced by these white wines is retained throughout their consumption. The level of tannins is decent. There are aromas similar to that of stone fruit and lime with a hint of black pepper.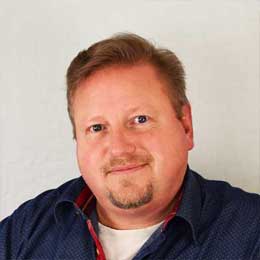 Michael Bredahl
Wine Writer
Michael is an online enthusiast, with a lot of knowledge about online marketing. Traveling around the world to hunt for the perfect wine. Latest on Sicily, where Etna has a huge impact on the taste, which is strong with a bitter aftertaste for the youngest wines, but older wines are fantastic. Drinking wine, and writing about them, are one the passions. Remember to drink responsibly 🙂