Lumassina is known for its citrus flavours, and is mainly used as blend for various wines.
This white wine grape variety belongs to Italy, and is is indigenous to Liguria, which is located in the northwest Italy.
It is used to produce excellent still as well as sparkling wines. The primary use of Lumassina is a minor blending component of the prominent white wines.
It is used as a blend in the white wines of Riviera Ligure di Ponente DOC. In these wines, Lumassina offers major support to Moscato Bianco as well as Pigato (Vermentino) wine varieties.
The single- variety wines of Lumassina are occasionally made under Colline Savonesi IGT title and also sometimes, as the basic Vino da Tavola.
The nomenclature of this Italian white wine grape variety is rather interesting. The name Lumassina brings its derivation form the dialectal form of Ligurai.
The Italian word lumache stands for snail in its Ligurian dialect. The name has no relation with the figure of the berries.
But, as the wines were paired with Lumache Alla Liguria, which is a Ligurian- styled snails and hence, the variety got its name. This is also popularly known by the names Mataosso and Buzzetto locally.
Wine regions with Lumassina grape variety
The wine is primarily grown in Italy. In Italy, this light- skinned grape variety had a rich history and background. This white grape variety is mainly planted around the beautiful town of Savona, which is towards the southwest of Genoa.
Another famous region is Punta Crena. It is situated towards the northern area of Liguria, on the Italian Riviera which is located high above the Mediterranean amongst the steep sloppy vineyards.
In this region, the Ruffino family has been growing the vines for about 5 centuries. Here, this native Italian grape variety, which is nearly extinct, is grown.
Along with it, other grape varieties are also grown including the likes of Cruvin and Mataossu which are also near extinction. The Ruffino family owns many vineyards. Lumassina is planted in 2 of their 11 hectare vineyards.
Viticulture of the Lumassina grape
Lumassina is a quite slow ripening white wine grape variety. This wine spends around 3 months on lees and is then vinified in stainless steel.
This white grape variety is known to be quite difficult to cultivate. Due to the problems it poses during cultivation and harvesting, the growers gave up on this white grape variety.
But, some families like Ruffinos refused to give up on this excellent Italian white grape and it is due to their persistent efforts that this grape is saved from extinction.
Synonyms of Lumassina
Locally, Lumassina is known by different names like Mataosso and Buzzetto.
Characteristics of Lumassina Wines
Lumassina is an amazing Italian white wine which is known for its citrus flavours. The wine bears a medium- weighted mid- palate that carries stone fruit, honey and yellow apples.
These features make this wine an apt blending option in many white wines. The fragrance of this Italian white wine is to die for. It is just so amazing.
The fragrance contains the notes of floral and fresh greens. The scent can be defined as fresh and exotic. The wine gives out light, spritz, not at all a prominent one. The rich citrusy, lemon- grass flavour fills the palate with freshness.
This fresh flavour is then followed by amazingly crisp grapefruit as well as almonds. These two intense flavours stay for long on the palate.
Talking about the light 11 percent alcohol of this amazing Italian white wine, the flavours of this variant is quite strong. This wine is truly exotic in terms of flavour and fragrance.
Food Pairings with Lumassina Wines
Lumassina is an exotic wine with citrusy flavours. Hence, this white wine can be matched with goat cheese. It makes an excellent pair with goat cheese hailing from Vermont Cremery.
The best way to have it is to marinate the goat cheese with extra virgin olive oil and then add some fresh herbs like tarragon.  One can also pair this white wine with lemony hummus and cucumber.
This wine is a great companion in the late evening of pleasant summer. The flavours and scent of this Italian white wine makes the gloomy late summer evenings, more pleasant.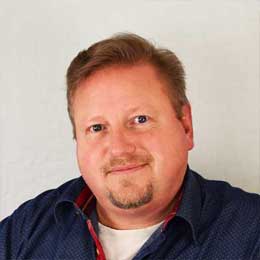 Michael Bredahl
Wine Writer
Michael is an online enthusiast, with a lot of knowledge about online marketing. Traveling around the world to hunt for the perfect wine. Latest on Sicily, where Etna has a huge impact on the taste, which is strong with a bitter aftertaste for the youngest wines, but older wines are fantastic. Drinking wine, and writing about them, are one the passions. Remember to drink responsibly 🙂