Malbec grape is a purple grape variant, which exclusively is used in the process of wine making.
These grapes tend to have a very inky kind of a dark colour with robust tannins, used exclusively in the blending of red Bordeaux wine, along with five other grape variants.
This traditional French wine, is increasingly celebrated as Argentinian varietal wine and is exclusively made around the world.
Malbec Characteristics
The Malbec of Bordeaux is also referred to by other names such as Côt Noir or Auxerrois in Cahors, and Pressac in other places.
These grapes are often mixed with Merlot and Tannat variants of red wine to make a full bodied dark wine. More recently, even 100% Malbec varietal wines are available in the market.
The thick skinned grape of Malbec happens to be a cross between two esoteric varieties, one from Montpellier in Languedoc-Roussilon and the other from Gaillac in Sud-Ouest.
This Malbec grape needs a lot of sun and heat to ripen as compared to its cabernet Sauvignon or Merlot cousins.
Malbec grape variants tend to ripen mid-season, bringing an extremely deep colour, ample tannins and a plum like flavour, which tends to add complexity to the claret blends.
The wines made from Malbec variants tend to be rich, dark and extremely juicy.
Malbec Wine Regions
Malbec grape variants occupy around 100,000 acres of land worldwide.
As far as countries are concerned, the grape variant is grown in:
Sud-Ouest, Loire Valley, Bordeaux regions of France (15,000 acres)
California, Washington, Oregon regions of USA (3,400 acres)
Colchagua, Curicó, Cachapoal regions of Chile (2,500 acres)
South Africa (1100 acres)
Gisborne, Hawkes Bay regions of New Zealand (200 acres)
South Australia and Victoria regions of Australia (1100 acres)
Malbec Wine type
In general, there are two types of Malbec wines – one from Argentina and one from France.
Argentine Malbec
The main fruit flavours of Argentine Malbec wine are plum, blackberry and black cherry.
The nuanced flavours of this wine include cocoa powder, milk chocolate, violet flowers, leather and, depending on the amount of aging the wine went through in the wine barrel, it emits a sweet tobacco finish.
French Malbec
French Malbec is quite opposite to the Argentine Malbec. Argentine Malbec tends to be fruity, but French Malbec from Cohors region is leathery.
It gives the flavours of black plum, currant tart and savoury bitterness, often described as green.
On the other hand, the French Malbecs from Loire region tends to have a higher acidity level while giving out flavours of black pepper and spice.
Since French Malbecs tend to have a moderate tannin level along with lower alcohol levels, French Malbec wines take a lot of time to age.
Malbec Wine taste and flavours
The fruity notes associated with Malbec wines include black cherry, plum Raspberry, Blackberry, Blueberry and pomegranate.
The earthy, vegetable and herbal or floral notes associated with Malbec wines include Cocoa, Milk chocolate, coffee, mocha, leather, molasses, black pepper, green stem, tobacco and gravel.
This wine when aged tends to give out the flavours of vanilla, coconut and dill. As far as acidity levels are concerned, it happens to be medium with medium tannin level.
The serving temperature for Malbec wines would be 69 degrees Fahrenheit (21 degrees Celsius)
Malbec blending and food pairing
Malbec is often blended with Merlot and Petit Verdot in France.
In Argentina, Malbec wine is occasionally blended with Bonarda, which happens to be a regional red wine which originates from Italy.
As far as food pairing is concerned, Malbec is great with leaner red meats like that of ostrich and dark poultry meat.
It also tastes well with earthy flavours of beef brisket, duck, chicken leg, beef, lamb, ostrich, pork shoulder and buffalo.
It tends to have a super long finish and pairs well with herbs and spices having an earthy and a smoky flavour like Parsley, Smoked Paprika ,Sumac, Thyme, Porcini Powder, Rosemary, Black Pepper, Juniper Berry, Cumin, Coriander, Clove, Garlic, Shallot, Vanilla Bean, Green Onion and Barbecue Sauce.
It really tastes well with items like rosemary infused garlic kale chips.
It also goes extremely well with funky flavours like that of blue cheese made from rich cow's or goat's milk.
Thus, Malbec wine, known for its dark fruit plumpy flavors and smoky finish, offers a great alternative to the higher priced Syrah and Cabernet Sauvignon.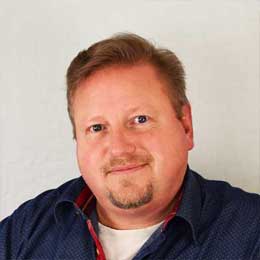 Michael Bredahl
Wine Writer
Michael is an online enthusiast, with a lot of knowledge about online marketing. Traveling around the world to hunt for the perfect wine. Latest on Sicily, where Etna has a huge impact on the taste, which is strong with a bitter aftertaste for the youngest wines, but older wines are fantastic. Drinking wine, and writing about them, are one the passions. Remember to drink responsibly 🙂