Wines with Malmsey grapes
Malmsey is the wine that Madeira is most popular for. It is a generic name which is given to a wide range of unique white-pink or gray-black skinned grape varieties from the country.
This grape variety can found on the lower southern slopes Madeira near Câmara de Lobos and is picked later than Sercial, Verdelho and Bual.
Malmsey is one of the synonyms of the Malvasia variety, used diversely since it is responsible for the imperceptible white-skinned grape varieties and their families.
Malmsey creates great quality of wines which Madeira is proud of. Malmsey is believed to be identical or used to blend with other common grape varieties
Monemvasia used to be the place of trading of wines produced in the region and on the adjacent islands of southern Aegean.
Wines with Malmsey grapes
Origin
Malmsey is a universal name given to a broad range of recognizable white-pink, gray or black-skinned grape varieties, which all have the capacity to produce sweet wines with high alcohol levels.
The name supposedly originates from the Greek port island of Monemvasia from where Malvasia should have gone out into the world.
Monemvasia was debased to Malfasia then to Malvasia in Italian and Portuguese, Malvagia in Spanish, Malvasier in German, Malmsey in English, Malvasijjie in Croatian and Malvoisie in French.
Characteristics of Malmsey's Vines
Malmsey is a high-yielding yet an early ripening grape variety, which functions at its best on fully drained soils as well as in sufficiently sheltered low sites.
The vines of Malmsey are prone in developing grape diseases just like mildews and rot. The origin is delicately dynamic and can produce high yields if not accurately checked.
Characteristics of Malmsey Wines
Malmsey refers to sweet variety of Madeira wine, although it is sometimes called: "Malvasia" or "Malvazia".
Malmsey is a great wine that Madeira is most famous for and also a dark rich wine, which a musky fragrant nose and lingers on the palate.
It has some vanilla notes along with molasses, walnuts and caramel. The wines from specific producers have coffee flavors on the palate and some other wines are more notable for dried fruit specifically raisins.
All other wines made from Malmsey are said to be darker with notes of chocolate, coffee, cinnamon and spice and a strong dried fruit.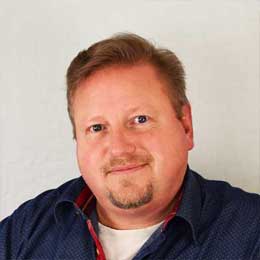 Michael Bredahl
Wine Writer
Michael is an online enthusiast, with a lot of knowledge about online marketing. Traveling around the world to hunt for the perfect wine. Latest on Sicily, where Etna has a huge impact on the taste, which is strong with a bitter aftertaste for the youngest wines, but older wines are fantastic. Drinking wine, and writing about them, are one the passions. Remember to drink responsibly 🙂