Manto Negro Grape­s
The Manto Negro is a Spanish vine variety that is largely produced in the Balearic Islands of Spain, located further east of the Spanish coast and are mostly produced with the labels of Binissalem-Mallorca Pia I Levant and Denominacion de Origen (DO) as well as Balearic appellations.
It's one of the signature vine varieties of the laid back islands with over 730 acres of plantations growing this grape.
Historically, the grape has vague records of antiquity, but is actually a cross of two extinct varieties, making it one of the ancient varieties of Balearic origin.
Several DNA research and ampelographic research has been conducted, although its origins still remain foggy and obscure.
The history of the Balearic Islands goes back to Roman times so wine enthusiasts should get an idea that it could be an ancient variety.
Some important facts regarding this variety are discussed below.
However, what is clear is that the grape is a cross of Sabate and Callet Cas Concos, two almost extinct grape varieties of Spain.
Also, it's known that Manto Negro is in direct relation to the Callet grape that is itself a cross Callet Cas Concos and Fogoneu.
Callet Cas Concos has Sardinian origins, so that makes Manto Negro a Sardinian grape by origin, although it's not found in the Italian island. Manto Negro could have been brought by either the Greeks or the Phoenician traders to these islands that then spread to the Balearic Islands.
In 1229, during the Reconquista, the Christians took over again whereby the wine industry has ever since grown to leaps and bounds.
The phylloxera epidemic, however took a heavy toll on Balearic vineyards and plantations never recovered at least for over a century.
Many of the Balearic grape varieties got forgotten and became extinct (as has been the case with Manto Negro's relatives) and a lot of these never recovered at least till the 1990s when the grape industry got attention from cultivators to start improving.
Although a lot of varieties got extinct, some like the Manto Negro escaped and now are being actively encouraged across the islands.
Viticulture and winemaking
Manto Negro grapes are early budding and produce compact clusters with pure black berries. The grapes, when matured, acquire thin skinned outer layers that contribute to its high tannin structure.
The grape is very productive and high yielding in fertile soils, although the vine has been observed to be adaptable and can grow in other locations too.
However, care needs to be given during off seasons when several pests and viticulture hazards could eat away at the berries.
The variety, however, does have resistance against powdery mildew and downy.
During wine production, the grape is often used as a blending agent where its blended lower-alcohol and richer grapes like the Callet (although certain regulations require of up to 30% of Manto Negro content).
Pure Manto Negro wines tend to be light colored and light flavored with high alcohol. Timing of the harvest can lead to different characteristics with early harvests being described as producing lighter, fruitier grapes while a little bit more of ripening can produce darker, heavier grapes with stronger flavors.
Oak treatment is another process that adds flavors and notes to the wine, although longer ageing can lead o oxidation.
Pairing up
Balearic cuisine is a part of Spanish cuisine that is purely Mediterranean in nature. The characteristic of the Manto Negro wines you consume actually depends on several factors that have been listed above – fermentation, aging, harvest timing, etc.
Stronger Manto Negro wines go well with wholesome meals like Botifarranegra and macaroni cheese while the lighter ones can be consumed with lighter dishes to give them a fruity add-on.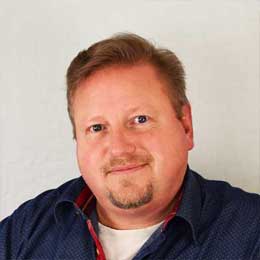 Michael Bredahl
Wine Writer
Michael is an online enthusiast, with a lot of knowledge about online marketing. Traveling around the world to hunt for the perfect wine. Latest on Sicily, where Etna has a huge impact on the taste, which is strong with a bitter aftertaste for the youngest wines, but older wines are fantastic. Drinking wine, and writing about them, are one the passions. Remember to drink responsibly 🙂