Marselan is a French origin red grape variety which belongs to Vitis Vinifera species. France is the major producer of Marselan grapes till date.
Languedoc, in southern France is a wine making region is popular for Marselan grape wines. Apart from France this grape variety is found in different parts of the world like; Uruguay, Brazil, China, Romania, Israel, Spain and Bulgaria. About 45% of the total wines made from Marselan are produced in France.
Marselan is a breed of two famous grape varieties, Cabernet sauvignon and Grenache. Today about 500 to 2000 hectares of land in France are dedicated to planting Marselan grapes.
This variety of grape was a result of a genetic engineering experiment done to find more characteristics of Cabernet Sauvignon and Grenache grapes. Marselan grapes ripe slowly, so they need hot and sunny terroir to grow.
This variety of grape is used in making only wine. Its plantation in France is concentrated in wine making regions like; Nimes, Pyrenees and the river valley between Montelimar and Avignon.
Some vineyards of Montenegro and California plant Marselan grapes. The wines made from Marselan grapes are varietal and also used for blending. Marselan grapes are not very old; they originated in the early 60s and captured the wine market only after the year 2002.
History of Marselan Grapes
Marselan grape was first bred in the year 1961 by a French ampelographer Paul Truel. It was produced at institute National de la Recherché Agronomique (INRA).  The grape got its name from the region where it was first bred, Marselan. Until 1990, Marselan was not officially a registered wine grape in France.
This grape took so long to get officially registered in French wine list because it was unable to produce large berries and hence it was used only for blending other wines. Since 2001, the progress in the commercialization of Marselan grape has increased tremendously.
Now this grape is exclusively used in making some of the world class wines. In the year 2007, the wine made from Marselan was allowed to trade in the USA by Alcohol and Tobacco Tax and Trade Bureau.
In Spain, this variety of grape came in the year 1990 at Catalonia from France. By 1998, the vineyards of Argentina started growing Marselan and occupied 79 hectares of land in Mendoza. In a Sino-French demonstration, some vineyards near Beijing started planting Marselan.
Viticulture and winemaking of Marselan grapes
Marselan is a late ripening grape variety. The shoots of the plant grow vigorously. The leaves of Marselan are green with bronze patches. The leaves are orbicular in shape and have eight to nine lobes.
The berries of Marselan are round and very small.  Dry soil is best suited for growing Marselan grapes. Marselan is resistant to mold, oidium, and mites which make it a very advantageous grape variety.
The wine making procedure includes four weeks of maceration after fermenting the wine. Some of the popular Marselan wines in the market are; Eccoci wines Catalonia Spain, Grace Vineyard Tasya's Reserve Marselan China, Casa Valduga Identidade Premium Marselan Brazil, Gilles Louvet Mon Pre Carre Marselan France and Establicimiento Juanico Don Pascual Reserve Marselan Uruguay.
Characteristics of Marselan grapes wine
Since Marselan is a crossbreed variety of two different grapes, it contains the characteristics of both varieties.
Marselan grape wines have a fine-dark purple color. The wines possess the  strong aroma of ripe fruits like blackberry.
The alcohol content in these wines is about 14% by volume. The acidic content of the wine is medium. These wines are manufactured medium bodied.
The aging property of the wines made from Marselan grapes is good. These wines have cherry fruit and fresh flavor. These wines are served best at 18 degree Celsius of temperature.
Food pairing with Marselan wines
Lightly spiced vegetables and tomato based dishes are good to go with Marselan red wines.
Fresh Lasagna with pesto is preferred in north Italy with these wines.
Marselan wines are made organically and are very suitable for vegetarians.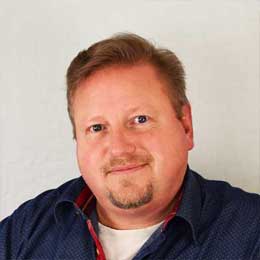 Michael Bredahl
Editor-in-Chief and Wine Writer
Michael is an online enthusiast, with a lot of knowledge about online marketing. Traveling around the world to hunt for the perfect wine. Latest on Sicily, where Etna has a huge impact on the taste, which is strong with a bitter aftertaste for the youngest wines, but older wines are fantastic. Drinking wine, and writing about them, are one the passions. Remember to drink responsibly 🙂