Marzemino grapes
Marzemino grape is a late ripening & a dark skinned grape variety produced mainly in the Trentino Alto Adige along with Veneto regions and to some extent in the Emilia Romagna and Lombardy wine regions of Italy.
This black coloured grape is one of the most exclusive grapes used in the production of red wines.
This wine is most well-known for the mention made about this grape in the opera of Don Giovanni of the Wolfgang Amadeus Mozart.
This grape is known by several names which includes Bassamino, Berzemino, Barzemin Berzamino, Marzemino Gentile, Marzemina, Marzeminod'Istria and Capolo.
History of Merzimino Grape
This ancient grape which has been cultivated since ages has its adopted home in the state of Vallagarina.
This grape is assumed to have originated in the Marzamin region, which is a city in the Austrain state.
The grape later got transferred to Trentino thanks to the soldiers who were serving in the Venice Republic.
Later this grape spread in the Lagarina valley where it has only consolidated, since it got introduced in the 15th century.
Origin of Merzimino grape
Ampelographers have long thought of that the Merzimino grape originated in the Northern part of Italy.
Recent DNA profiling carried out on this grape in the research facility of San Michele all' Adige indicated that this grape has a parent offspring relation with the grape varieties Friuli Venezia Giulia, Teroldego and Refosco dal Pedunculo Rosso.
And since these grape varieties have their origins in North-eastern Italy, this grape should have its origin around.
This grape also happens to be a full sibling of the Lagrein variety and is further crossed with some unknown variety to form the Refosco grape variant.
Regions where Merzemino grape is cultivated
Merzemino grape is found throughout the northern Italy and most notably found in the regions of Lombardia, Veneto, Trentino and Friuli Venezia Giulia.
In Lombardy region, it is often used for blending and it is blended with grape wines like Barbera, Merlot Groppello and Sangiovese.
In Trentino region, this grape is essentially used for the preparation of varietal wine. And while it is thought to have played a small role in the past of Chianti, today in the region of Tuscany, it is rarely seen.
Outside of Italy, this wine can be found in King valley area of Australia and Hawke's bay in New Zealand.
Following is the list of regions where this wine is allowed in terms of percentages:
Trentino
1)    Trentino wine – 85 to 100%
Lombardia
1)    Botticino wine – minimum 20%
2)    Cellatica wine- minimum 30%
3)    Capriano del Colle wine- minimum 35%
4)    Garda wine- 85 to 100%
5)    Riviera del Garda Bresciano wine- 5 to 30%
Veneto
1)    Breganze wine- 85 to 100%
2)    Colli di Conegliano wine- minimum 10% in case of Red wine, 95 to 100% in case of Refrontolo Passito
3)    Merlara wine – 0 to 50% in case of Red wine, 85 to 100% in case of Merlara Marzemino
Emilia Romagna
1) Colli di Canossa and Scandiano wines- 85 to 100%
Viticulture and winemaking of Merzemino grape
Merzemino grapes are extremely susceptible to various fungal infections and can be prone to high harvests and over cropping.
The Merzemino grape vine requires a lengthy growing season and has a tendency to ripen late. Merzemino grapes produce wines which are light, having a lively acidity level that can occur slightly sparkling.
In cooler climates, these acidity levels tend to bring out a grassy flavour with light cherry fruity flavours.
This grape variety has medium leaf, which appears pentagonal and is three lobed, sometimes also found with five lobes.
It grows in bunches which are long, cylindrical, often appearing pyramidal with one to two wings.
This bunch appears compact containing medium sized berries which are spherical, thin skinned and consistent, with a bluish black colour.
During the summer season the vegetation turns reddish purple and this grape requires land which is not very fertile, contains basalt or calcareous clay and is repaired and well exposed.
Though this grape offers resistance to downy milder, it is highly susceptible to powdery mildew, sour rot, botrytis and some fungal infections like oidium.
Characteristics of Merzimino wine
On the nose this wine gives a medium intensity of red cherry, stewed raspberry and strawberry.
On the palate, this wine appears medium bodied, having a higher acidity content with medium tannin levels.
It gives out flavours of wild strawberry, sour cherry and a hint of leather. This wine should ideally be served at temperatures ranging from 50 to 54 degrees Fahrenheit.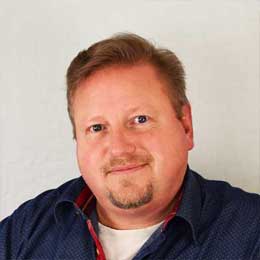 Michael Bredahl
Wine Writer
Michael is an online enthusiast, with a lot of knowledge about online marketing. Traveling around the world to hunt for the perfect wine. Latest on Sicily, where Etna has a huge impact on the taste, which is strong with a bitter aftertaste for the youngest wines, but older wines are fantastic. Drinking wine, and writing about them, are one the passions. Remember to drink responsibly 🙂