Misket is a variety of grape used to produce white wine. It has a pinkish skin color. It is considered to be an old and local variety.
The grapes are small and are violet-to- pinkish red in color. The wine produced from Misket Cherven is particularly dry. It has straw-yellow color and often has green nuance. Varietal Misket Cherven wines are primarily named by appellation. Misket Cherven is also utilized as a table grape.
Origin and History of Misket Grape
The name of this grape variety translates to Muscat red but it is also called as Romastina in Veliko Tarnovo district and Sinya Temenuga in Vratsa district.
In Serbia, it is known as Turska Rudzjica. Misket Cherven is a local red grape of Bulgaria which is utilized to produce white wines. This grape variety is indigenous and belongs to the eco-geographical region species of the Black sea.
The cultivation of Misket Cherven dates from the pre-historic age and synonyms and lack of similar types in the Balkan proves its local origin.
Regions Where It Is Grown
The Bulgarian grape is primarily cultivated at the Sungurlare valley. It also has many plantings in the districts of Brezovo and Karlovo. In fact, the districts of Silven, Vratza, Yambol and State Zagora are home to small quantities of Misket plantings.
Synonyms of This Grape
Misket Cherven is famous under the subsequent synonyms: Misket Tcherven, Kimionka, Sinja, Misket Siv, Songularski Misket, Misket Starozagorski, Sinya Temenuga and Yuzhnobalgarski Cherven Misket.
Characteristics of This Grape
The grapevine leaves are very bright and large. The grapes are of medium size and nearly spherical. The skin is purple-red to pale-pink, with medium thickness and elastic.
Young shoots are spread sideways and are hazel-colored. Grape bunches are conical, big and cylindrical in shape and semi-dense to dense. The berries are waxy, sweet, juicy, with a nice Misket flavor and pinkish-red in color, sprayed with specific dark purple spots.
The flavor is typically of fine Muscat. This grape variety is very fruitful, which seldom lowers the nature of the grapes so branch number and shoot growth should be decreased so as to regulate the typical flavor of wine.
Vinification and Viticulture
Misket cherven is a variety of late wine, best grown in the sub-Balkan valleys having alluvial soils and towns Sopot, Karlovo and Kazanlak, and on light sandy-clay soils in the town of Sungurlare in the Eastern Danubian Plain region.
The grape ripens at the beginning of October and end of September. This grape shows resistance to phylloxera. Plants are resistant to cold (-18⁰), but sensitive to blight and powdery mildew.
On the other hand, if the autumn is humid and cold, then the fungal disease grey mould is developed on the grapes. Misket cherven wines are mainly mellow, dry and enjoyable with a light structure.
Specific accents are of flowers, tea, pears, with lightly bitter notes of apricot pits and orange flowers. The misket wines are fresh, fine and light. Their classical color is of hay with a touch of light rose shades.
By the mid 2010s, many small wine cellars were making limited amounts of Misket wines based on local types. These wines could be available in specially restaurants and stores.
Getting a lighter color of wine needs pomace to be separated immediately after pressing, which reduces the flavor. Fast oxidation of phenol and low natural acidity makes the industrial production very hectic and even unwanted for growers and winemakers.
Therefore, the local grape varieties such as Misket Cherven are in deterioration as compared to easier grape varieties because of economic reasons.
Characteristics of Wine
In spite of its name, Misket Cherven or Red Misket is used for the production of high-end white wines, along with fresh consumption. Generally two types of Misket wines are found- Red Misket and Karlovski misket, particular for the Karlovo area.
Karlovski misket wines have floral aroma, clear, greenish color supplemented by vanilla, yellow fruits, rose, tropical fruits and citrus. Red misket wines also have pale-gold, clear color and rich floral fragrance with notes of tropical and yellow fruits.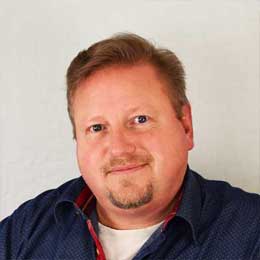 Michael Bredahl
Editor-in-Chief and Wine Writer
Michael is an online enthusiast, with a lot of knowledge about online marketing. Traveling around the world to hunt for the perfect wine. Latest on Sicily, where Etna has a huge impact on the taste, which is strong with a bitter aftertaste for the youngest wines, but older wines are fantastic. Drinking wine, and writing about them, are one the passions. Remember to drink responsibly 🙂