Mission grapes
Mission grape is a little known red grape variety that is now mostly grown in Californian cities of Santa Barbara and Los Angeles. The name is so derived because of the grape's missionary history, since the grape was introduced by missionaries in Mexico in the 16th century, where it accordingly spread to New Spain and Chile.
It is now mostly grown in California and Chile, since the grape finds it the best to grow in dry, hot soils that are typical of these two regions.
Mission grape is not a very quality producing variety. It instead produces mostly low acid, thin wines that can be used more as a blending agent rather than as fortified wines.
Certain wines like the Angelica are fortified wines made of Mission and are noted for their taste and aromas although such wines are only an exception to the otherwise local consumption of the grape.
History of Mission
Mission grape was actually brought in by the catholic priests and missionaries (and hence the name) from western coast of Spain to Mexico in the 16h century.
The grape was used by these missionaries to produce sacramental and ritual wines that never gained ommerical attention till the late 1700's.
During much of the 15th century, the grape remained confined in and around Mexico when it stated crossing borders to New Spain and Chile.
Las Californias used to be present day California back then, under Spanish rule, when a Franciscan monk called Juniperro Serra introduced the grape to the region in 1769.
The grape quickly got hold of the hot sun and the dry, desert like soil found here and since then kept up its economic curve till the 1850s when it started losing competition to several other grape varieties that were coming in from Europe.
Today, the grape has gone into obscurity and can now be found only in some regions of Santa Barbara and Los Angeles, used to make only some novelty wines to give that touch of old times.
In 1880, some 4,000 acres of Mission grapes existed in Napa Valley alone; since 1990, less than 200 acres now remain.
Recently, certain DNA analysis of Mission uncovered the grape's relationships to several other grape varieties.
A recent analysis conducted in 2006 by geneticists from the Centro Nacional Biotecnologia in Madrid, found that the grape had relationships with a lesser known Spanish variety called Listan Prieto.
Listanis another name for Palomino that is one of the most popular Spanish varieties used to make sherry. However, the Mission is undoubtedly related to the Criolla grape of Argentina and Pais grape of Chile.
Viticulture
The Mission is predominantly suited to grow in hot weathers and dry sandy soils. Ever since its migration from Spain's western coasts, the grape has survived only on bone-dry soils that get an all round hot sun.
The grape is an early budding, mid season ripening variety and is 'very hardy' and resistant to drought conditions.
It might be not that hard towards viticulture hazards, since on the sun baked soils of California and Chilean deserts, certain viticulture hazards really do not exist at all, like pests and fungal infections that are a characteristic of moister, lush soils and environments, common in France and Italy.
When fully ripe, the grape gives off pale red wines but they are considered to be one of the blandest red wines produced in America.
Having very low phenols, the red wines that Mission produces is mostly flavourless and instead imitates red-brown white wines.
Its acid also remains at a very low level, providing a flavourless experience. The only exception to the otherwise, tasteless and colourless production of Mission is the Angelica wine that some winemakers have been still producing in limited quantities.
It is produced by mixing brandy in it and gives off some rather very sweet wine, that with age, becomes very fortified and luscious.
Due to its very cheap produce and suitability in the modern era for domestic consumption only, the grape is still found in appreciable quantities in Chile, although almost 83% Mission comes from US alone.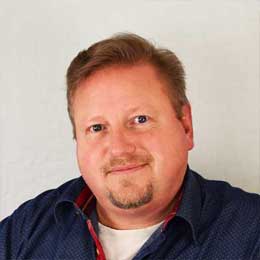 Michael Bredahl
Wine Writer
Michael is an online enthusiast, with a lot of knowledge about online marketing. Traveling around the world to hunt for the perfect wine. Latest on Sicily, where Etna has a huge impact on the taste, which is strong with a bitter aftertaste for the youngest wines, but older wines are fantastic. Drinking wine, and writing about them, are one the passions. Remember to drink responsibly 🙂