Molinara grapes
Molinara grape is an indigenous grape variety from the Italian Peninsula, which is primarily grown in the Veneto region of North Eastern Italy.
This grape variety is exclusively used in red winemaking and the first record of this wine dates back to the early 1800s. Molinara, depending upon the place where it is grown, varies in terms of the vine health and the grape colour.
The skin colour of the grape may vary from pink to a purple blue.
More recently, this grape variant has been used as a blending agent in the more famous wines like Merlot, to produce elegant, soft flavoured rose wines.
As far as parentage is concerned, none has been found, as of yet.
Molinara grapes in Wines
This grape is often used as a blending agent with Amarone and tends to give it an acidic and a savoury taste.
However, with an eye on the look and feel, wine producers have started reducing the amount of Molinara in the blends of Amarone and the main reason for this is the colour of Molinara.
Molinara wines are very soft when it comes to colours. When they are added to the Amarone wines, the light colour of Molinara reduces the overall red, bright colour of Amarone, making it look inferior when it comes to a customer's perception.
Also the recent trend of wines is such that people tend to prefer wines having power and punch over elegance, which the thicker, darker and concentrated wines possess, explaining the reason why Molinara is falling out of place.
The production rules for DOGC have further spelled doom for Molinara, by allowing the Amarone wines produced by Valpolicella Consortium to add 5 – 10 percent of other varietals of grapes.
The above reasons led to a drastic decrease in the use of Molinara, though some grape growers continued to use Molinara in their efforts to keep the tradition alive along with expecting the wine connoisseurs to appreciate their choice.
DOC and DOCG wines by wine region and their allowed varietal use:
Bardolino Superiore: 0 to 10%
Valpolicella: 5 to 25 %
Bardolino: 0 to 10%
Characteristics of Molinara
The most evident characteristic of this grape is its light colour, which is quite visible even when it is fully ripe. Some producers of Molinara wine make 100 percent Molinaras which tend to give out a pink colour, despite being fermented in the presence of the skins for a lot of time.
This grape variant derives its name from the Veronese word of 'miller' which directly translates to 'flour mill'.
This grape has a waxy surface with the skin appearing to be covered with powdery yeast or flour, as if being sprinkled on it. This tends to give the grape its mineral value.
The vine canopy, looks quite distinct to the other vines with it having a medium to a large leaf which is quite elongated, literally giving the look of leaves with three lobes.
The berries develop unlimited number of bunches of medium sized clusters having an elongated pyramid shape. These bunches are quite limited in number, when it comes to quantity per vine.
The Molinara berries appear to be of medium size which grows in a spherical or a slightly elongated shape, having a violet red to a blue coloured skin colour.
The skin of this grape appears to be slightly thick and firm making it resistant to diseases.
This variety of grapes typically grows in high hilly terrains which are well exposed, with humidity and lack of potassium amongst its weakness.
Flavours and Aroma of Molinara wines
The wine made from Molinara grapes tends to give a fairly mature, spicy note of cinnamon and pepper along with pomaceous fruit and citrus aroma.
When it comes to taste, Molinara wines give an elegant, clear and a juicy fruit flavour, with traces of light smoke and oak, along with a fair persistency, elegant acidity, and a good harmonious finish.
It has an alcohol content of 12 percent with the serving temperature being 13 to 16 degrees centigrade.
This wine is pale in colour, light in body, high in acidity and can be tannic.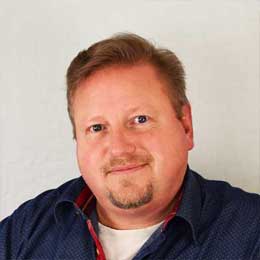 Michael Bredahl
Wine Writer
Michael is an online enthusiast, with a lot of knowledge about online marketing. Traveling around the world to hunt for the perfect wine. Latest on Sicily, where Etna has a huge impact on the taste, which is strong with a bitter aftertaste for the youngest wines, but older wines are fantastic. Drinking wine, and writing about them, are one the passions. Remember to drink responsibly 🙂
No Results Found
The page you requested could not be found. Try refining your search, or use the navigation above to locate the post.