Mondeuse grapes
Mondeuse Noir or simply Mondeuse as its popularly known is a well established red grape variety of France, grown mostly around the Savoy region of eastern France.
It has also several plantations in Argentina, California, Switzerland and Sicily, owing to the wrath of the phylloxera epidemic that had caused havoc among European vineyards in the 1880s, and partly because of the grape's adaptability to several weathers and environments. The dominant produce does come from France, with being almost 80% of the total production.
Mondeuse Noir is an old red variety and was rather a very unfortunate grape during the phylloxera epidemic.
Almost all of Mondeuse Noir vineyards were fully destroyed and only some of the grapes survived to be grown in new homelands of the US and Argentina.
In 1970s alone, the damage was so massive that even after a century, the grape never got back its former acreage.
Although a high yielding variety, Mondeuse Noir also suffered economic losses during 1970's when it started getting replaced with other similar varieties.
In recent years, however, Mondeuse Noir has gained momentum and the grape now seems to be on the path to full recovery.
Origins of Mondeuse Noir
Mondeuse Noir, despite its very limited production nowadays, has a rich background. Most ampelographers agree that the grape is of indigenous origin that has been under cultivation in the Dauphine region of southeastern France, in an area that is now part of the Drome, Hautes-Alpes and Isere departments.
A theory postulated in 1887 by a French historian asserted that the grape could be the ancient Roman variety Alloborgica that has been described by Pliny the Elder and also written by Celsus, a second century Greek writer.
A lot of confusion has prevailed as to its parentage and relationships with other varieties like Syrah, although DNA analyses have established direct relationships with Mondeuse Blanche.
The first mention of Mondeuse Noir dates back to February 3, 1771, in a decree from the parliament of Besacon, in the Franche-Comte region.
This was a kind of authorising document that instructed which varieties that were presently cultivated, be replaced with cereal crops.
These grapes that are in the list included Maldoux, Enfarin, Foinard Blanc, Valet Noir and three others.
Maldoux, as it was known then, means 'badly sweet' in French owing to Monduese Noir's bitter flavours. Maldoux is still a very popular synonym today.
Viticulture
Mondeuse Noir is a mid ripening grape and is very susceptible to several viticulture hazards. It thrives on stony soils with high limestone and clay content ad is the reason why most of the produce comes from Savoy, Sicily and Switzerland owing to these regions' soil types.
These vines are vigorous and may require pruning methods. Farmers usually prune large canopies during winters to keep growth in check and to have sufficient sunlight to reach the shoot.
Among the many viticulture hazards, mildew, mites, downy and powdery mildew are some of the most common infections.
When fully ripe, the vine produces deep red colour with high acidity and deep tannins. Sugars are noticeable, as is the case with the reddest varieties with dominant notes of sour cherries, plums and some hint of black pepper mixed with sugar follows.
Aromas are intense for Mondeuse Noir with intense aromas of cherries mixed with peppers and some notes of earthy smoke filling the olfactory.
Production regions
Mondeuse Noir suffered greatly during the phylloxera crisis. So much so that its original cultivation was never recovered even after a century, despite being a popular red variety then.
In addition, during 1970s, several economic setbqyards were producing Mondeuse Noir. Several winemakers have ever since taken the cause of this great red vine and gradually, the grape has started to witness some upward trend in its cultivated area.
However, due to the crisis it has suffered so far, the grape got shifted to several other overseas regions of California and Argentina that make up its second and third most producing regions. Mondeuse Noir is also produced in Australia.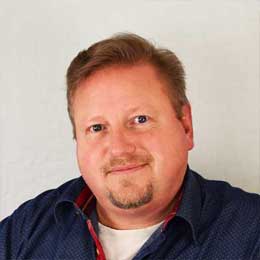 Michael Bredahl
Wine Writer
Michael is an online enthusiast, with a lot of knowledge about online marketing. Traveling around the world to hunt for the perfect wine. Latest on Sicily, where Etna has a huge impact on the taste, which is strong with a bitter aftertaste for the youngest wines, but older wines are fantastic. Drinking wine, and writing about them, are one the passions. Remember to drink responsibly 🙂