Moscato grapes
The Moscato grape is one of the prime and exclusive grape varieties used for winemaking in Italy.
More popularly known as the Muscat Blanc in Italian and French, it produces some of the best served and most expensive wines in the Italian countryside.
Belonging to the vast array of the Muscat family of grapes, the Moscato is indeed an ancient and a prestigious vine variety.
The Moscato grape, with its characteristic white vine features and contents, also is used as a raisin that occupies the place of desserts and food sweeteners.
Belonging to the huge family of over 200 grapes of the Muscat family, its history and origins are debated among popular oenologists with one group, suggesting it has had origins during the classical era when the Greeks and Romans, perhaps laid out the foundation of modern winemaking or the grape came from the Middle East, brought by the Persians or the Arabs.
Whatever its origins, this white grape remains a true exclusive experience for all wine enthusiasts.
The grape also enjoys a vast array of synonyms thanks to its usage not just in Europe, but also in the new world and some regions of Central Asia. In Italy, however, it is known as Moscato Blanco, Muscat Canelli and Muscat ottonel.
Origins of Moscato
The Muscat Blanc, as it is popularly known traces its direct descent through the Muscat family of grapes.
This family has had over 200 sub-varieties reported and some of its oldest grapes are as old as 3000BC.
There are papyrus images that still exist, showing ancient Egyptians cultivating what is most probably the Moscato grape.
However, in spite of its worldwide popularity, its exact origins remain very unclear.
Most suggest that it is an older vine variety that could trace its origins with the ancient Persians introducing the variety during their brief invasions of Greek lands or it was the Romans who introduced it.
Some point out to its Omani origin (and hence the name Muscat). Nevertheless, the white grape remains one of the best ever.
Regarding Muscat Blanc, its origins remain one of the most interesting narrations in viticulture study.
The grape is one of the oldest varieties still in existence and introduced by the Greeks. Known by them as Anathelicon Moschaton, these vines were later spread by the Romans who called it Apiane, literally meaning 'a grape that attracts insects' because of its high sugar.
The Greeks certainly introduced these grapes through the port city of Marseille that back then was known as Massilia.
After the city got annexed by the Romans, the grape spread to parts of Europe, where wines are produced – France, Sardinia, Spain and of course Italy.
These remained in existence till the 12th century, when some of these entered northern Europe. The variety was since then flourishing.
Viticulture
The Moscato grape is a pretty early budding variety with pickings starting as early as February and March. Extremely susceptible to infections and pests, it is one of the first agricultural harvests in France and Italy.
Wine production starts almost immediately after pickings have completed, and most methods involve traditional skills.
Fermentation is done in oak barrels with winemakers modifying some of the events through modern techniques.
Moscato Blanc usually exhibits citric-spicy aromas with a sweet dry palate. More sparkling and lighter vines exhibit typically sweeter, melon like flavours with grapey smells.
Hazards like mildew and grape berry moth are very common and equipment needs to be at disposal to ensure full maintenance.
However, it's a late ripening grape, so it requires time.
Uses
Moscato Blanc occupies one of the highest white vine cultivation in Italy as well as France. In Italy, the Moscato Blanc is used as a blending agent with Grenache and Muscat of Alexandria to produce vins doux naturels.
Some of the most expensive white wines – the Moscato d'Asti is produced exclusively in Italy and is a 100% Moscato Blanco wine.
Frizzantes and a lot of fortified wines are also produced.
Food pairing
Moscato Blanco pairs up the best with a lot of Italian desserts and dishes.
Being a sweet wine, it goes well with mild dishes, some sweet ones too, like the lemon meringue tarts while fortified versions go well things like caramels slices.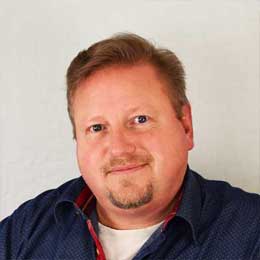 Michael Bredahl
Wine Writer
Michael is an online enthusiast, with a lot of knowledge about online marketing. Traveling around the world to hunt for the perfect wine. Latest on Sicily, where Etna has a huge impact on the taste, which is strong with a bitter aftertaste for the youngest wines, but older wines are fantastic. Drinking wine, and writing about them, are one the passions. Remember to drink responsibly 🙂
No Results Found
The page you requested could not be found. Try refining your search, or use the navigation above to locate the post.