Moschofilero is a sweet-smelling Greek white wine with good acidity, purple/pink skin and spicy flavor.
It has a specific feature of a rose garden and is generally paired with fruit- based and fresh fruit desserts. It produces dessert and sparkling wines and can have features similar to Muscat. It matures late and faces issues with hot climate.
Origin and History of Moschofilero
It has been considered that there is no single Moschofilero, only several mutations of the ancient grape from the Fileri family from Pelponnese.
The suffix filero lends itself to several varieties cultivated in the area that have same DNA makeup to Moschofilero. The color of these grapes ranges from green to black with a reasonable amount of differences in sugar content and level of acidity.
By far, Moschofilero is the most common of these, but there is a lot of variation even between the varieties.
Regions where it is Grown
Maximum of the moschofilero grown in Greece is grown in the Pelponnesos region. In this region it produces a bold and dry wine with lots of aroma and spices.
Although Moschofilero is among the greatest grapes of Greece, and in spite that the Greece has the world's oldest wine industry, the unique Moschodilero remained unexposed until recently, even though it was available for centuries.
The highest quality of Moschofilero is made in Matinia in Peloponesse granted as a Protected Destination of Origin (PDO) because of its distinctive characteristics.
Synonyms of Moschofilero
Moschofilero is famous under the following synonyms: Moscofilero, Fileri Trigoleos, Mosxofilero, Fileri Tripoleos and Phileri Treipoleos. The Fileri grape family of cultivars also includes the black and white Fileri varietals.
Characteristics of Grape
Moschofilero is high-yielding and productive, but vulnerability to bad weather may cause problems in the vineyard. Rain has proved to be a problem, as has cold: in the higher elevations around Tripoli the late-ripening type can sometimes fight to reach sufficient levels of phenols and sugars prior to harvest.
This grape has an exotic and wild floral intensity, with its tangy crispness. It appears that the vineyards of Greece were planted by the ancients with the proper grapes for their specific climatic conditions.
The sunny and bright crispness, the tang of citrus zest, grapefruit and lemon and the ability of the grape to retain acidity makes it different and unique.
The cool, long growing season and variations in the diurnal temperature can produce aromatic wines with low alcohol and high levels of acidity in good vintages. The ideal examples are often treated to barrel maturation and lees stirring.
At lower altitudes, moschofilero is utilized in the production of sparkling wine. Moschofilero survives at the altitudes of Peloponnese and complex soils. It is one such ideal grape; the alcohol content of its wine remains less; despite the high temperature.
Under the more generic designations of PGI that cover the region, Moschofilero can be available blended with Savatiano, Asproudes and Roditis generally to add fresh acidity to the grape wines.
The wine shows yellow-white color with tints of green-yellow, citrus fruit on the nose and palate, a strong varietal aroma of flowers with white rose and orange blossom prevailing.
This is a full and balanced, fresh wine and with a long aftertaste. The Moschofilero whites show a great deal of variation— they can be citrusy, refreshing and light but if done wrong, the flavors are far too heavy and cloying.
These Moschofileros take full advantage of the flavor of the grapes. Most wines show high and abundant floral aromas — particularly roses — with a mix of pineapple, stone fruit elements, vanillas and red berries.
Peach and strawberry are the common tasting notes, while tangerine and lychee sometimes appear as well.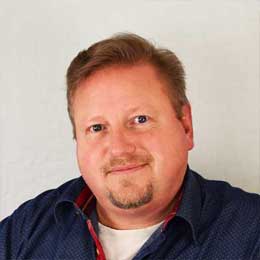 Michael Bredahl
Wine Writer
Michael is an online enthusiast, with a lot of knowledge about online marketing. Traveling around the world to hunt for the perfect wine. Latest on Sicily, where Etna has a huge impact on the taste, which is strong with a bitter aftertaste for the youngest wines, but older wines are fantastic. Drinking wine, and writing about them, are one the passions. Remember to drink responsibly 🙂