Mtsvane, also referred to as Mtsvane Kakhuri is considered as a very famous white wine grape variety which is majorly used for the preparation of the Georgina wines.
The white wines produced out of Mtsvane grape variety are sipped by almost all the locals of Georgia. This grape variety is a native to the Georgian Republic.
The name of this grape variety refers to green and apart from Mtsvane this name is also given to numerous grape varieties throughout the country of Eurasia.
Mtsvane grape variety is used in the preparation of aromatic, fruity as well as balanced white wines. Apart from Georgia, the production and preparation of the wines of this grape variety are also carried out it Moldova as well as British Columbia in Canada.
This grape variety is also blended with another grape variety, namely Rkatsiteli and together these grapes form a fruity as well as aromatic wine which is preferred by a majority of people on their tables.
Mtsvane white wine grape variety entertains a tendency of difficult ripening. This is the major reason that the vines of this grape miserably fail to perform well in the colder regions.
The Mtsvane grape variety is very ideal for the preparation of the varietal wines. At the same time, a number of blended and tasteful wines are also extracted out of the light green berries of this grape.
This grape is mostly blended with the local grapes and together they develop themselves into some of the most tasteful wines of the region.
Mtsvane grape variety along with Rkatsiteli is blended to form some of the freshest wines to Gurdzhaani, Tsinandali as well as Vazisubani.
This grape variety is also blended with another grape variety called, Khikhvi and together they produce a very high quality wine of fortified Anaga or the RkatsiteliKhornabudjuli.
This variety of white wine grape belongs to the specie of Vitis Vinifera. These grapes are often concerned with the production of dry table wines.
Mtsvane is traditionally planted in the region of the Republic of Georgia, most notably in the regions such as Signagi, Kakheti as well as Kvareli.
The vines of this grape variety are very much susceptible to drought. On the contrary, this variety of white wine grape shows a very great resistance to frosting.
The size of the grapes of the vines is medium and they are yellowish green as to their appearance along with some unique bronze spots on their skin.
Their pulp is considered as juicy and tasty. The skin of this plant is thin and there are five-lobed leaves that are rounded as to their shape.
Origin of the Mtsvane grapes
In accordance to some noted evidences, it has been suggested that Mtsvane grape variety entertains a very ancient origin.
According to the wine history of Georgia, Mtsvane grape variety is considered to be the oldest grape variety of the world. The wine making out of this grape variety was carried out 6000 years ago.
Thus, it clearly indicates that Mtsvane grape variety is one of the oldest grape varieties of the world. Unfortunately, the ambiguity as to the name of this white wine grape variety clearly means that any mention of Mtsvane grape in all the historical documents could refer to something entirely different.
Synonyms of Mtsvane grapes
Since this grape variety is very much famous, both locally and globally, it is referred to by a number of names.
Thus, the synonyms of this white wine grape include different names such as Dedali Mtsvane, Dedam Kourdzeni, Dedali Mtzvane, Dedat Kurdzeni, Mamali Mtsvane, Dedate Koudzeni, Mamali Mtsvani, Matsvane, Matsvani, Mckinara, Mcvane, Mchknara, Kachetinskij, Mzibani, Sapena, Mtsvane Kakhetinskii, Kundza, Goruli Mtsvane and many others.
Characteristics of Mtsvane Wines
Mtsvane grape variety is used both as varietal wine as well as blending wine. In the blending wines it is mostly blended with another grape variety called Rkatsiteli.
The piercing characteristic of Rkatsiteli then combines with the fruity flavour of this wine along with a floral aroma which makes it as a balanced wine along with some complexity.
The levels of alcohol found in these wines are quite high. These wines are mostly fermented using the using a traditional clay vessel called qvevri, the process that is buried in the ground in order to take the benefit of the coolness as well as even temperatures there.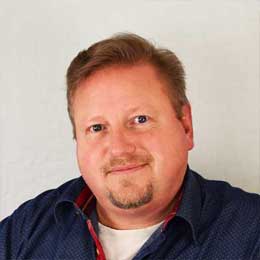 Michael Bredahl
Wine Writer
Michael is an online enthusiast, with a lot of knowledge about online marketing. Traveling around the world to hunt for the perfect wine. Latest on Sicily, where Etna has a huge impact on the taste, which is strong with a bitter aftertaste for the youngest wines, but older wines are fantastic. Drinking wine, and writing about them, are one the passions. Remember to drink responsibly 🙂