Muscat Ottonel is a white wine grape that belongs to the Muscat family of the species Vitis vinifera.
This variety produces a range of wine from dry, light table wines to richer forms with extra residual sugar.
Muscat Ottonel is supposed to be the least appreciated member of the Muscat family of immensely aromatic varieties.
During the 19th century, it first expanded in Western Europe and later on in Eastern and Central Europe. The grape variety is famous for being the palest part of the Muscat Family, on the basis of color and flavor intensity.
Muscat Ottonel may be aromatic but shows low acidity- the challenge for the vignerons is to pick while little under ripe, forgoing some perfumed complexity for equilibrium. If left for a longer time on the vine, the grape will produce an unbalanced, flabby wine.
Regions Where It Is Grown
Muscat is famous for its use in dessert wines from Romania, Crimea, Bulgaria, Moldova, Ukraine, Kazakhstan, Turkemnistan, Tajikistan, Uzbekistan, Austria, Serbia and Croatia as well as dry wines from Hungary and Alsace.
In Alsace, the varietal name Muscat d'Alsace is permitted for the varieties Muscat Blanc a Petit Grains, Muscat Ottonel and Muscat Rose a Petit Grains blended in any way and blends between these are not permitted for many Alsace Grands Crus.
Synonyms
Over the years, this white wine grape is popular under a variety of nicknames including: Mirisavka, Chasselas Saint Fiacre, Mirislavka, Moscatos, Muscadel Ottonel, Mozzonel, Muscat Otonel White, Muscat Otonel blanc, Muscat Ottone, Muscats, Muscat Ottonel Weiss, Muskat otonel Bijeli, Muskat Ottonel, Muskotaly, Muskat Ottonel Weisser, Ottonel, Ottonel Muscotally, Tamioasa Ottonel, Muscat de Craciunel Tiranave and Tamiioasa Ottonel.
Characteristics of Grape
The berries are a little yellowish-green in color and are medium-sized. The clusters are small and cylindrical in shape with short stem.
The grain is green-yellow colored, small, and sweet, juicy with strong, pleasant aroma of Muscat. This grape is easily cultivated in cooler climates and ripens early to produce more subtle wines than Muscat of Alexandria or Muscat Blanc a Petit Grains.
Viticulture and Vinification
Muscat Ottonel is more resilient to colder than any other members of the Muscat family, which are more likely to be grown in Mediterranean climates.
Whereas, Muscat Ottonel survives in Switzerland, Austria and Romania, and most at home in the Alsace region of France. Muscat Ottonel is also cultivated in a less amount in Canada, where it is utilized in the manufacture of both sweet and dry wines.
The grape ripens in the mid-season. The grapes are frozen and then crushed and de-stemmed. These steps are carried out a temperature below 12⁰ C.
Then they are pressed and must clarification is done. After which, the grapes are fermented with regulating the temperature. When the sugar level gets to 10 grams per liter, then the fermentation with cold is stopped. And in the end the process of stabilizing is carried out.
Characteristics of Wine
The wine boasts immense aromas of orange peel, acacia flower, violet and Muscat. The taste is delicate and balanced with notes of honey of exotic background.
The wine is particularly faint in color and its fragrance is typically lighter than the strong grape flavors of the finest Muscat of Alexandria and Muscat Blanc a Petits Grains. The Muscat Ottonel exhibits nice yellow-gold with white reflections.
The wine seduces in the nose with the hints of lilac, nutmeg and white flowers paired up with excellent minerality. The wine on the palate shows nice spiciness along with fresh acidity.
The wines produced from Muscat Ottonel have extreme gentleness and have an immense but not lasting flavor. The wine is generally vinified as sweet or medium sweet wine. It is really difficult to obtain the dry wine, but even the taste of the white wine is excellent.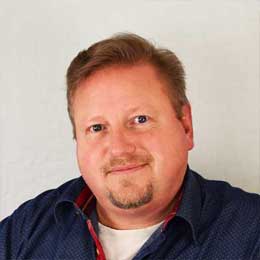 Michael Bredahl
Wine Writer
Michael is an online enthusiast, with a lot of knowledge about online marketing. Traveling around the world to hunt for the perfect wine. Latest on Sicily, where Etna has a huge impact on the taste, which is strong with a bitter aftertaste for the youngest wines, but older wines are fantastic. Drinking wine, and writing about them, are one the passions. Remember to drink responsibly 🙂