The Muscat family of grapes
The Muscat family of grapes is perhaps the biggest grape family in the world, and also one of the most popular.
With almost 200 varieties of grapes being included in it, this family's biggest characteristic is its regional nuances and flavours that make any grape originating from this family to be a popular vine variety.
Just like the variety of grapes that are included in it, its regions of cultivation also vary.
From France and Italy to Spain, Portugal, USA and the new world to all the way to Australia and New Zealand, the family extends till 3 continents.
The oldest of them being the Moscato Blanco or the Muscat Blanc a Petits Grains in French that has existed since human beings first started to cultivate crops!
This grape is still one of the most widely cultivated varieties in France and Italy, even after more than three millennia with some wines like Muscat de Beaumes de Venise, Clarette de Die and Muscat de Lunel being some of its most popular and exclusively sought after.
Not to forget the traditional Muscat wines from Constantia, the wines produced in Wachau too are one of the greatest.
Other branches and relatives include Muscat of Alexandria, Muscat Hamburg and Muscat Ottonel.
Here we discuss on some brief facts about the grape family and why it shares so much importance in the wine world.
History and nomenclature
Some of the family's grapes have yet to find their exact origins. But grapes like the Moscato Blanco are some of the oldest grape varieties still in use today.
Believed to have been originated in Persia and Egypt, the grape could have found its way into Europe during the time when the Persians were seeking to expand in Greece during the Achaemenid era.
Other ampelographers suggest the family originated in Greece and was spread by Roman winemaking.
Pliny the Elder has actually described one of the Muscat grapes in great detail in his encyclopaedia, one Anathelicon Moschatonor Apiane in Latin.
As regards its name, many confuse it with origins in the Arab region of Muscat.
Th0is is however, quite false and its etymology is just as ancient as its existence.
The Greek moscos and Latin muscus gave way to a lot of regional words like musc in French and mosca in Italian.
Mosca also refers to a fly that gathers around sweet fruits, suggesting that the family is pretty much fruity flavored.
Key varieties
Some of the key varieties of this family are Moscato Blanco and Muscat of Alexandria, accompanied by its cousins – Muscat Hamburg and Muscat Ottonel.
The Moscato Blanco is one of the finest varieties in Italy and France and is used to produce some of the best white wines seen today.
This grape produces sweet sparkling wines that are light in weight and enjoyable with light dishes. Moscatod'Asti is one great example of this grape.
The Muscat of Alexandria produces some relatively large grapes that are seen few in other varieties and are loosely clustered.
Being a semi-red, the grape produces sweet-bitter wines that are more acidic than the Moscato Blanco.
The Muscat Hamburg is a black variety, also called as the Black Muscat and is more popularly used as a table grape except those in California and China where they are exclusively used as wine grapes.
The Muscat Ottonel is a relatively new addition to the Muscat family with the first descriptions going back to the 1850s.
These are mostly grown around the Alps and Swiss regions and is characterized by its palest color in all of the Muscat family.
Due to its love for cooler climates, this variety is seen to have been growing the best in continental climates of Hungary, Romania, even Russia and Central Asia.
Food pairing
Muscat family is as varied as it can be imagined. With almost 200 grapes occupying the family's records, this family goes along with every cuisine of the world.
Enjoy it with a pasta, or an English breakfast, a French dessert,
Japanese sushi or a Southeast Asian spicy platter, it is simply a universal family.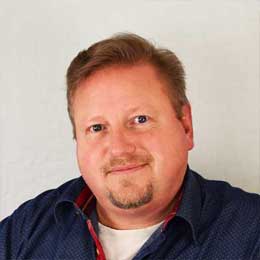 Michael Bredahl
Wine Writer
Michael is an online enthusiast, with a lot of knowledge about online marketing. Traveling around the world to hunt for the perfect wine. Latest on Sicily, where Etna has a huge impact on the taste, which is strong with a bitter aftertaste for the youngest wines, but older wines are fantastic. Drinking wine, and writing about them, are one the passions. Remember to drink responsibly 🙂
No Results Found
The page you requested could not be found. Try refining your search, or use the navigation above to locate the post.