Négrette hails from South West France and is a popular red wine grape variety not only in France, but also in the whole of the world.
This amazing red grape variety is grown between Toulouse and Albi region of South West France. It is found in the Fronton region of France. Négrette is a descendant to the grape variety called Mavro rootstock, which extensively grown in Cyprus.
The major appellation to use this red grape variety, Cotes du Frontonnais (red and rose) needs about 50 percent to 70 percent of the blend to be the Négrette red grape.
The rest of the 50 percent to 30 percent needs to be the combination of Cabernet Franc as well as Cabernet Sauvignon ( max 25 percent together), Fer (max 25 percent), Cot (max 25 percent), Syrah (max 25 percent), Mauzac (white grape), Gamay, Cinsaut, Merille (max 15 percent together). At least 3 grape varieties need to be used.
Wine Regions
The major wine region where this red grape variety is grown lies between Toulouse and Albi region of the South West France.
Apart from South West France, this red grape variety is just so close to extinction. Small amount of plantings are found in San Benito, California. There this red grape is known by the name Pinot Saint- Georges.
Viniculture
The red wine grape variety is quite popular, but is near to extinction. This is due to the susceptibility of the grape to grey rot and oidium.
The berries of this red grape variety are small and elliptical in shape. The berries are typically black and are found in small and tight bunches.
The best climate for growing them is dry and hot as it is vulnerable to grey rot and powdery mildew. The vines bloom in difficult soils like stony slit, gravel and clay. It yields well in iron- rich soil.
Characteristics of the Wine
The red wine that is made from Négrette can be termed as a versatile wine as it shows versatility in its character.
The first one to mention here is that this wine has a capability to age moderately nice but, it also tastes fabulous when young. The characters of the wine are fine while the wine is young and also while it ages.
The pigment of the wine is quite deep. It has low amount of tannins as well as acidity. These characters make this wine a perfect option or blends with Cabernet Sauvignon, Pinot Noir and Syrah.
Adding Négrette to these wines enhances their aging ability as well as structure. It is often said that this wine lacks personality, but it is quite underrated for this matter.
This grape possesses some of the finest characteristics. The wine makes swear by the features too, and applaud this wine not only as blends, but also as a single varietal wine.
Both red and roses are produced from this excellent red grape variety. The rose wines can be described as fruity. They possess a violet flavour with spicy finish.
These wines are full bodied. They are more full bodied as compared to the south- eastern French roses. The reds are also soft and silky.
They have an excellent perfume. They possess the similar violet aroma that the roses possess, but they have a typical animal and undergrowth flavour.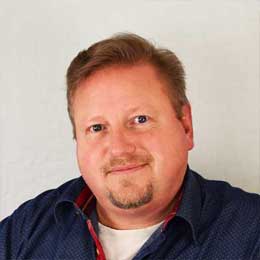 Michael Bredahl
Wine Writer
Michael is an online enthusiast, with a lot of knowledge about online marketing. Traveling around the world to hunt for the perfect wine. Latest on Sicily, where Etna has a huge impact on the taste, which is strong with a bitter aftertaste for the youngest wines, but older wines are fantastic. Drinking wine, and writing about them, are one the passions. Remember to drink responsibly 🙂