Negroamaro grapes
Negroamaro, is a grape which is exclusively used in the process of red wine making. This grape variant is a dark skinned grape which is closely associated with the South Italian region of Puglia since the past 1500 years.
The wine made from this grape is greatly valued for its medium to full tannins, deep colour and the flavours of dark berry fruits.
This variety also tends to add some earthen and medical/ herbal flavours and produces a complex wine which is quite aromatic.
When it comes to the popularity, this grape was quite less popular initially.
However, the low cost of this wine and the flavours of fruit, filled big juicy reds have made people throng to this variant.
According to the masses, this is not only fun to drink, but it is also delicious.
Characteristics of Negroamaro Grapes
There are actually two schools of thoughts when it comes to this grape and how its name got derived.
One of the thoughts says that it is an Italian translation of the modern era where two words were taken together to form a single one and this one word was what the grape was referred with.
Negro in Italian means black and the word amaro means bitter. Basically the first line of thinking says that this gape was referred to using these two words for the reason that this grape was dark coloured having savoury flavours.
However, this school of thought has still been debated upon for the reason that the hot southern tip of Italy also produces red wines having such high sugar content, that the wines made from them taste almost bitter.
The second school of thought says that this grape derived its name from two languages- Latin and Greek.
Negro in Latin means black and Maru in Greek means blackest of all the blacks. Basically a reference is made to the grape's intense colour.
Regions where Negroamaro is grown
Italy
Negroamaro, is grown in the region of the trulli where it competes with other famous grape variants like 'Primitivo'.
Both the grapes are alternatively referred to as 'King of Puglia'and there is some competition within the region on this.
The grape is extremely well suited to the hot summer climate of Puglia having a Spartan rainfall.
This variant is relatively drought hardy and is rarely bothered by the limited rainfall in the area.
The DOC of SaliceSalentino at the centre of the Salento peninsular region is the home of the many Negroamaro producers. The famous producers of this region include- Candido, Taurino, Agricola Vallone and  Castello Monaci.
Australia
The grape is cultivated in the picturesque hills of Adelaide having growing conditions quite similar to the Apulia region of Italy. The famous producers of this region include- By Jingo and Parish Hill Wines.
United States
These grapes have been recently introduced to the United States of America and are grown exclusively in the Chiarito Vineyards of Mendocino in Ukiah, California. The 1st vintage was produced in 2009 and released in 2011 with only 130 cases of wine.
The grapes are medium to large in size having oval berries enveloped in thick skins of black violet colour. These grapes tend to ripen mid-season, say during early October.
Characteristics of Negroamaro Wine
The wine made from Negroamaro grapes is a dark coloured wine which is used as a blend with a variety of wines, to not only add colour, but also add that punch of flavour.
However, since the last few years, the winemakers are also experimenting with producing a high quality varietal wine.
This wine is often used as a blending partner with grape wines such as Primitivo, Montepulciano, Malvasia Nera and Sangiovese.
This wine produces a deep purple colour having an intense, practically bold flavour. When it comes to tannin, this wine exhibits medium tannin levels having moderate to high alcohol levels of 13.5 percent to 15.5 percent and moderate acidity levels.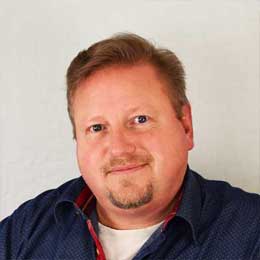 Michael Bredahl
Wine Writer
Michael is an online enthusiast, with a lot of knowledge about online marketing. Traveling around the world to hunt for the perfect wine. Latest on Sicily, where Etna has a huge impact on the taste, which is strong with a bitter aftertaste for the youngest wines, but older wines are fantastic. Drinking wine, and writing about them, are one the passions. Remember to drink responsibly 🙂
No Results Found
The page you requested could not be found. Try refining your search, or use the navigation above to locate the post.