Nerello Mascalese grapes
The Nerello Mascalese is a very highly regarded dark grape variety, growing mostly around Mount Etna in Sicily.
It is one of the signature Sicilian vines but is only found in much rarity as these have been found to cultivate only in two wine DOCs –the Etna DOC and the Faro DOC. Etna DOC is the primary cultivating ground while the latter DOC cultivates it in only some amounts although both are located surrounding Mt. Etna.
Historically attested to the 1800s when it could have first found these grapes are a very recent addition to the Sicilian vine inventory and perhaps deserves to occupy the second place after Nero d'Avola, the primary signature vine of Sicily.
Growing thousands of metres above sea level, these grapes are unique in their viticulture characteristics and withstood the phylloxera plague in the 1880s owing to the great heights it grows in.
However, some of the damage was still inflicted during the crisis, although the vine kept up its produce.
Today, it is one of the highly regarded Italian varieties that produce some of the expensive wines in the wine market.
This is a 100% Italian cultivated grape, with no other location being reported so far that lies outside the local region of Etna although modern technologies seem to have allowed some doors to open up for some winemakers outside Etna DOC to perhaps grow some of the vines.
Nerello Mascalese is also a quality vine that is compared to other such contemporary varieties like the Pinot Noir because of its characteristic taste, colour and tannins.
Here, we shall describe some important facts about Nerello Mascalese and how it's grown and paired up with other food items.
History of Nerello Mascalese
Nero Mascalese is a very recent addition to the Sicilian vine varieties. Earliest records of it go back as early as 1800s, so it will not come as a surprise if it is found only in handful quantities growing around Etna.
Some oenologists also suggest its cross linkages with Italy's another famous variety, the Sangiovese and also a connection with the Carricante grape.
Nerello Mascalese, whose name in Italian means 'black grape' has been in existence on the slopes of Etna because of the volcanic deposits and minerals that allow it to grow.
However, the grape's native land lies somewhere else, and is not indigenous to the Sicilian landscape.
A study conducted in 2008 by several oenologists, found that the grape is a certain offspring of the Sangiovese grape and also shares relationships with the Frappato and Gaglioppo.
All these grapes are non-natives with the Sangiovese having a long history. That certainly gives the Nerello Mascalese a historical prestige, although its exact origins and age have not been known, except that they have existed for consumption at least since the 1800's.
Characteristics of Nerello Mascalese
The grape exhibits a unique blend of mineral like notes with dominant fruity flavours that taste very similar to Burgundy Pinot Noir (and hence its comparison to the French variety).
It's a late ripening grape that requires hand picking technique due to its compact, heavy structure.
The slopes of Etna also do not allow the usage of mechanical hardware to pick the grape bunch. When ripened to the optimal limit, a high tannin, and high acid content is produced that contributes to its ever fruity and alcoholic palette.
The Nerello Mascalese has a thicker skin compared to Nerello Cappuccio and hence has higher tannin as compared to the latter.
Nerello Cappuccio is a cousin of Nerello Mascalese and is primarily grown in the Faro DOC, just nearby the Etna DOC.
Regarding flavours, the Nerello Mascalese tends more towards dark fruity spectrum while the Cappuccio is a lighter, more elegant version.
The Mascalese has a more intense aroma to it making it ideal for those would want to experiment with stronger flavours and intense aromas.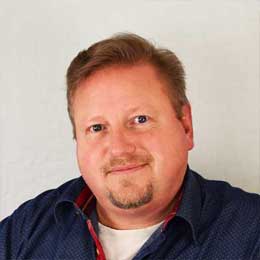 Michael Bredahl
Wine Writer
Michael is an online enthusiast, with a lot of knowledge about online marketing. Traveling around the world to hunt for the perfect wine. Latest on Sicily, where Etna has a huge impact on the taste, which is strong with a bitter aftertaste for the youngest wines, but older wines are fantastic. Drinking wine, and writing about them, are one the passions. Remember to drink responsibly 🙂