Wines with Nosiola grapes
Nosiola is a white wine producing grape variety grown in the Trentino region in north-eastern Italy. It is a versatile variety of white wine producing grapes and is most popularly used to make dry white wines.
It is also used in the making of high quality sweet wines such as Vino Santo wines. It is known by a number of names in other regions like Nusoila, Spargeren, Nosellara, Nosilla, Nosiola Gentile and many more names.
It is hard to find any plantation of Nosiola outside Italy.Too humid climate results in powdery mildew or sour rot.
The acidity of wine made from Nosiola grape is not very high and so might appear to be bland in taste for many of the wine tasters and is cherished by the tasters in favour of low wines with low acidity.
Wines made from Nosiola grape demand an alcohol content of about 10%. For good quality the yield must not be more than 14 tonnes/ha.
The grape takes about 7-10 years to complete the process of fermentation and aging to finally show its original taste.
After harvesting, about 60-80% of the weight of Nosiola grape is lost, leaving a very little amount of juice after the process of pressing.
This results in the low annual production of wine. However varietals can be found and wine with more than 80 Nosiola grape can also be found in the market.
Wines with Nosiola grapes
Origin of Nosiola
Nosiola grape is given this name because of the most distinctive flavour it has which is of nocciola which is Italian for hazelnut. The exact reference to when the grape was first mentioned is not yet confirmed.
Since the time is known it has been found in Italy and nowhere else. Its production started to reach other areas of Italy but has not moved very far.
In the year 2000, 193 hectares of Nosiola grape variety was planted in Trentino region. About 30,000 half bottles of dessert wines have started to be made.
The grape has a good flavour and aroma and is therefore being cultivated by many farmers otherwise it would too have been in the list of grapes which once used to be involved in blends of many wines!
Features of Nosiola
Nosiola grows in loose narrow bunches of berries.The berries are medium sized. They are golden skinned. The flavours of the wine made from the grape may vary from citrusy to tropical.
This depends on how the vinification of the grape is being done. Vino Santo styled wines are made from bunches affected by botrytis, a common disease found in loose bunched grapes.
The grape are air dried before vinification which helps the grape to increase its sugar content to perfectly fit into the category of sweet wine producing grape.It is a mid to late ripening grape variety.
Characteristics of Nosiola Grapes
The buds of the grape appear early making it prone to spring frost. The worst wines made from the grape are neutral in taste. And the best wines made are very delicious.
They have a nutty and floral aroma. They even show tones of citrus. They are transparent and can be afforded by mostly all types of crowd.
The wine has low alcohol as well as acidity level and can therefore be taken without any food item. Both dry and sweet wine varieties have their own unique quality and complementary food pairings.
Food Pairing
Nosiola dry wine can be cherished with apple risotto with blue cheese. It can also be taken with pasta with olives and peanuts. This wine is taken with sushi in many regions as it complements its taste.
Fried potatoes are most commonly taken with Nosiola grape wine. Cheese balls and cheese dips will taste good when taken with this wine.
You can also enjoy Nosiola grape wine with sweet and salty kettle corns. Pecan pie is a dish which is best enjoyed with sweet wines made from this grape variety.
This variety of wine is not available very readily in all regions. But, if you get a chance to visit Italy, you will surely find wine shops selling wines made from Nosiola grape very largely as it is very famous in the region. Some of the varieties are even available for online purchase.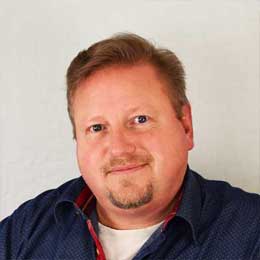 Michael Bredahl
Wine Writer
Michael is an online enthusiast, with a lot of knowledge about online marketing. Traveling around the world to hunt for the perfect wine. Latest on Sicily, where Etna has a huge impact on the taste, which is strong with a bitter aftertaste for the youngest wines, but older wines are fantastic. Drinking wine, and writing about them, are one the passions. Remember to drink responsibly 🙂