Pais is a famous red wine grape variety in country of Chile, most planted and prominent in the Chilean wine industry.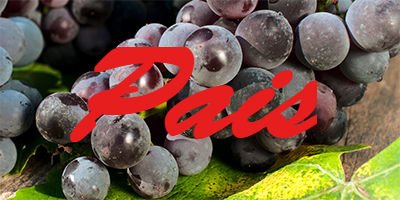 It is sometimes known as Criolla Chica in Argentina, Mission in California and Mexico, Listan Prieto and also identical to Negra Peruana.
Today, Pais is mostly used in the production of jug wine or the bulk wine in the Bio-Bio, Maue and Itata River regions in the southern part.
It was believed that Pais grapes could help Chile stand out in the wine industry.
This has been rediscovered, truly acknowledged by winemakers and appreciated by consumers.
Together with the revival of Pais grape variety, are the winemaking techniques usually called as "natural winemaking" and now creating some interesting wines in the country.
Origin
The Pais is a red wine grape variety that has the lengthiest viticultural history in the Chilean wine industry.
Pais grape variety was brought by Spanish conquerors from Peru during their colonization of the country in the 16th century.
This grape variety was then Chile's most planted variety up until the 21st century, when it was outdistanced by the famous Cabernet Sauvignon variety.
Before it was considered as the "forgotten grape"; for more than ten years, Pais was just recognized as a minor grape variety; but now it has been taken seriously by winemakers and used in creating fascinating and delightful wines.
Characteristics
The Pais grape is known for its thin skin produces thin-bodied, rustic red wine that normally has a light brown color. The skin does not give out too much juice.
According to most vineyard owners, harvesting of Pais has traditionally higher yields than what are exactly needed to create higher quality of wines.
In Chile, around 7,250 hectares of Pais are planted specifically in the Maule and Bio Bio Valley regions, but wine lovers outside the trade do not know about it.
Characteristics of the famous Pais Wines
Chilean wines are of different styles with distinctive characteristics. Most of these stylistic wines carry notes of red fruits like currants, strawberries, raspberries and cherries.
They usually display aromas of herbs, flowers, plum, black cherry and blackberry following seducing flavors of black fruits.
Food Pairings
It has always been fulfilling to match great food with high quality wines. Traditionally, Pais wines pair well with Mediterranean dishes. Spanish tapas or Greek meze are mostly chosen.
The best food pairing for light-bodied style of wines are fatty fish like tuna; poultries like duck, chicken and goose as well as dishes with mushrooms, vegetarian food and cheeses.
Medium-bodied Pais wines allow food pairings with Mediterranean dishes too as well as pizza, pasta and appetizers.
Lastly, for full-bodied wines made with Pais grapes, delightful pairings with high-protein based dishes with beef, wild boar or deer from stews to simple grilled dishes are absolutely recommended.
Impressive food pairings will always be the key for proper serving and taking of Pais wines may it be in restaurants or homes.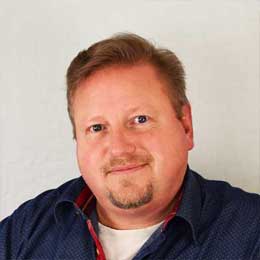 Michael Bredahl
Wine Writer
Michael is an online enthusiast, with a lot of knowledge about online marketing. Traveling around the world to hunt for the perfect wine. Latest on Sicily, where Etna has a huge impact on the taste, which is strong with a bitter aftertaste for the youngest wines, but older wines are fantastic. Drinking wine, and writing about them, are one the passions. Remember to drink responsibly 🙂