This grape variety is best recognized for its crossing with Syrah that eventually prepares the red wine grape called Durif, which is also known as Petite Sirah in the United States.
This red wine grape variety entertains a French origin and is believed to have originated in the Isere region from the regions of northern Rhone-Alpes.
This grape variety is not very recognized grape variety and sadly it is getting extinct in its very native place. This grape is considered as both the Durif grape of the southern France as well as the non-Durif grape at the very same time.
Either of these ways, the fact that Peloursin grapes are only well-recognized in the region of France is well-established.
Apart from the French regions, the plantation as well as cultivation of this red wine grape variety can also be seen in different regions of California and Australia. However, both these countries carry out the plantation of this red wine grape in very minor quantities.
The Durif that is the result of the cross performed in between Peloursin and Syrah was long considered to be the Petite Sirah common in the regions of California.
This crossing in between the two respective grapes was discovered by the wine expert Francois Durif in the year 1880 and this is where this grape has adopted its name from.
The wines produced from this grape variety were heavy and tannic and there were the notes of red as well as black currants.
Durif also became a very common grape variety in the regions of southern France, particularly in Provence and Vin de Pays and Languedoc. Today, this grape variety is rarely seen.
Peloursin is considered as a vigorous grape variety which is capable of producing the high yields as well as excessive foliage.
If not given a proper check, this grape variety may be very much prone to pruning as well as summertime leaf pulling.
This red wine grape variety entertains a mid-ripening and the probable viticultural hazards that it could face involve its susceptibility to botrytis bunch rot as well as black rot.
This red wine grape variety is considered as nearly extinct in the region of France and therefore some attempts have been made by several wine lovers in the recent years to revive the same.
In the Tarn department of the South West France, the plantings of this grape variety have been added in an experimental vineyard of Peyrole. Some of these efforts have been successful to the extent.
As stated, this red wine grape variety is found in little amounts in Australia, particularly in Victoria. The plantings can be seen in small quantities in the regions of California as well.
This red wine grape variety is addressed under a number of synonyms namely Durif, Belossard, DurifFourchu, Plant de Paris, Fumette, Vert Noir and many others.
Origin
According to the ampelographers, the origin of this red wine grape variety is from the Isere department near Grenoble somewhere along the Vallee du Gresivaudan.
The name of this red wine grape variety is considered to have derived from the local word Pelossier that is used to describe the blackthorn trees that are concerned with populating the area and the fruits of whom have a little resemblance to the same.
At one point of time, this red wine grape variety was brought to the region of northern Franche-Comte as well as Savoie wine regions.
Characteristics
This red wine grape variety is considered as a very low-yielding grape variety. However, it is very much resistant to cold.
The berries of it are very small as to its size and are deeply pigmented. The clusters are pretty compact. This trait is also inherited by its offspring. Very few of the wines are produced out of this red wine grape variety and most of them are blends.
This grape is used to add depth, tannin as well as color to these wines along with improving their dark and brooding quality.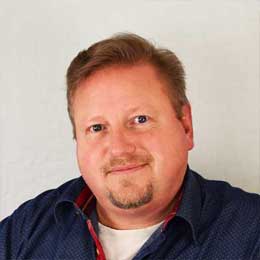 Michael Bredahl
Wine Writer
Michael is an online enthusiast, with a lot of knowledge about online marketing. Traveling around the world to hunt for the perfect wine. Latest on Sicily, where Etna has a huge impact on the taste, which is strong with a bitter aftertaste for the youngest wines, but older wines are fantastic. Drinking wine, and writing about them, are one the passions. Remember to drink responsibly 🙂