Petit Manseng is a variety with a deceptive outward demeanour. Although small in size, its erotic dynamism is a legend, one which many have heard of but which only a few get to experience.
Since these plantations are located in the distant regions of southwestern France, only very few people venture towards these vineyards. However, it is worth the effort as these people are able to experience the exotic perfumes, the enticing caresses and intense spicy flavours of this wine variety.
Petit Manseng is a Blanc grape variety grown over small areas, primarily in the Chrysallis Vineyards of Virginia. Petit is the primary grape variety of the Manseng family.
The name petit meaning small is used to represent this variety owing to the thick skinned humble sized berries. Petit Manseng is often referred to different names like Escriberou, Mansein Blanc, Ichiriota Zuria Tipia, Mansenc Grisroux, Mansengou, Mausec, Miot, and Petit Manseng Blanc etc.
This variety is mainly cultivated in the appellations of Gascony, Pacherenc du Vic-Bilh and Jurançon. Of late many new world countries like Ohio, California, Georgia and Australia have also started growing this varietal.
History of the Petit Manseng Grapes
Petit Manseng is believed to hail from the region of Be̒arn in the southern parts of France from the region of Pau.
It is often said to resemble Gros Manseng however, they produce very different wines.
It is one of the most imperial and legendary varieties of grapes in Bearn.
Words have it that a few drops of this honeyed wine were used for the baptism of King Henri IV.
As a result of their noble lineage these grape varieties are grown at the very core of the Be̒arn vineyards. At a close range of Saint Jean de Luz is the Basque country where Petit
Manseng is grown. It is a much adored variety which is also bred in the regions between Nimes and Narbonne as well as in many other countries, being introduced by the emigrants from the family of Basque.
Viticulture and wine making for Petit Manseng Grape
With extensive ripening season requirements this variety produces a moderate yield. These grapes are allowed to undergo Passerillage which is the process of allowing the grapes to spend longer time on the vines thereby causing loss of water from the grapes due to evaporation.
This gives the grapes a raisin like texture and helps increase the sugar content in the grapes. These grapes are harvested late in the months of December and are mainly used for making dessert wines owing to their high sugar content.
Petit Manseng can be ideally grown in deep, well drained soils with the presence of rounded stones. Since it requires a long time to ripen it is especially suited to places with long and beautiful summers and sunny and bright autumns which extend all the way to December.
Any area where there are no issues of frost during early spring can be used to cultivate these grapes. This variety is extremely resistant to gray mould which further helps in the process of Passerillage.
The vinification process must be brief and must not be allowed to last for more than 10 to 12 hours at 7° to 8°C. If the vinification process is not stopped at the correct time it can lead to an acidity level of 16% to 17% which is undesirable.
These raisin berries are the pressed slowly and softly and the must produced is allowed to perch by natural settling processes at a temperature of 14° to 16°C. After this spontaneous fermentation process is started which is allowed to continue for 10 days at a temperature of 18° to 20°C.
This wine is then extracted and cooled to avoid malolactic fermentation. After spending extensive time on lees they are finally bottled around the months of March or April.
Characteristics of Petit Manseng Grape
Its organoleptic characteristics include the sweet and citrusy aroma of peach, cinnamon and medlar. They also give out the perfumes of exotic and summer fruits like mango pineapple and passion fruit.
Owing to their high sugar concentration, they are used as a dessert wine. They have high acidity content. They have a complex and spicy effect on the sense organs.
Their distinguished physical characteristics include the small bunches and the even smaller berries. The adult leaves are mainly orbicular without the presence of any distinct lobes. The young leaves are, however yellowish in colour with bronze blotches and 5 distinct lobes.
Food pairings with Petit Manseng:
They can be served chilled with sweet, fruity desserts like apricot tarts, apple pies, lychees or chilled bananas dipped in coconut milk.
It can also be served with steamed fresh asparagus tossed with a little butter and white vinegar. Another item with which it can be paired particularly well is buttered popcorn with seasoned with cayenne pepper.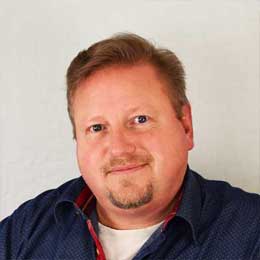 Michael Bredahl
Wine Writer
Michael is an online enthusiast, with a lot of knowledge about online marketing. Traveling around the world to hunt for the perfect wine. Latest on Sicily, where Etna has a huge impact on the taste, which is strong with a bitter aftertaste for the youngest wines, but older wines are fantastic. Drinking wine, and writing about them, are one the passions. Remember to drink responsibly 🙂