Pineau d'Aunis is a red wine grape which is primarily grown in the Loire valley around Touraine and Anjou in France.
Origin and History of Grape
This grape used to be the favorite variety of the English King, Henry Plantagenet who introduced this wine in 1246 to England.
In the present day, the grape is allowed in many Appellation d'Origine Controlee (AOC) wine areas of the Loire valley along with Coteaux du Vendomois and Cheverny.
Even after being a red wine, this grape is often used like Pinot Noir and is utilized to produce white wines and rose in both sparkling and still wine styles. The term Pineau is derived from the French word pin meaning the shape of the pine cone which resembles the grape clusters.
In 1183 AD, this word was first used to portray a grapevine in the Loire Valley but it was not certain whether it was for Pineau d'Aunis or not as Pineau is also used for Chenin Blanc, Menu Pineau and Pinot Noir.
Author Michel Freyssinet believes that this grape might have originated in the region of Vendee and was introduced to the Loire valley by salt traders traveling up the coast of the Atlantic Ocean.
Freyssinet further speculates that the vine was first grown in Chahaignes in which is now resides the Sarthe department of the Loire.
Regions Where It Is Grown
Pineau d'Aunis has been cultivated historically throughout the central region and the Loire valley of France with plantations in Loir-et-Cher, Maine-et-Loire, Vienne, Indre-et-Loire and Sarthe departments.
In the present day it is strongly related with the Touraine and Anjou region of the central Loire where it is an allowed grape variety in many AOCs like Saumur, Anjou, Touraine, Coteaux du Loir, Coteaux du Vendomois and Valencay.
Synonyms
Pineau d'Aunis has been famous under several synonyms over the years including: Brune Noir, Aunis, Chenin Noir, Gros Pineau, Cot a Bourgeon Blanc, Cot a Queue Rouge, Gros Veronais, La Brune Noire, Pineau, Shenen nor etc.
Characteristics of Grape
Pineau d'Aunis in the vineyard is easily recognizable, in the growing season by its leaf-veins and stalks and also in the winter, by the wood's color, all of which are extreme purple/blue in color.
The berries are medium-sized, thick and crimson colored with plenty of juicy flesh, covered with a downy, black cottony bloom and taste less acidic. Bunches are cone shaped and compact, which justify its name Pineau.
Viticulture
Pineau d'Aunis is a grape which ripens in the mid-season and can make irregular yields with the nature of the resultant wine extremely reduced if yields are in abundance.
Similar to the Pinot grapes, compact and small bunches are produced by the vine which can be highly vulnerable to botrytis bunch rot, primarily in wet climates.
The other viticulture hazards include Chlorosis which can influence Pineau d'Aunis preventing the photosynthesis and making the leaves likely to get affected by browning and sunburn.
Wine expert Richard Kelly writes that Pineau d'Aunis is a "very terroir-sensitive" grape variety which will highly reflect the soils of the vineyard and growing conditions experienced by it.
It ripens very quickly in soils having high levels of limestone, which can reduce the amount of aromatic and phenolic compounds. Anyhow cooler soils having high water capacity and high amount of clay may stop the ripening too severely. This grape variety tends to bud irregularly based on the climatic conditions.
Characteristics of Wine
Pineau d'Aunis can be produced into a broad range of styles from rose, red to white and in both sparkling and still wine styles. According to Jancis Robinson, the master of the wine, Pineau d'Aunis as a red wine has a tendency to make little tannic wines and can contribute visible white pepper taste and acidity with all styles.
The wine had a pale salmon pink color when poured out in the glass. The wine is light in appearance and tends to show premature garnet, orange edges when young.
Flavors and aromas of raspberries, watermelon, strawberries, griottes, and kirsch are prevalent, but the irresistible character if that of white and black pepper.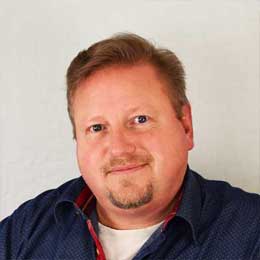 Michael Bredahl
Wine Writer
Michael is an online enthusiast, with a lot of knowledge about online marketing. Traveling around the world to hunt for the perfect wine. Latest on Sicily, where Etna has a huge impact on the taste, which is strong with a bitter aftertaste for the youngest wines, but older wines are fantastic. Drinking wine, and writing about them, are one the passions. Remember to drink responsibly 🙂