Wine with Pinot Blanco grapes
Pinot Blanco is considered as the laborer grape variety of the Alsace used to produce still, sparkling and dessert wines.
In France, it is usually referred to as the Clevner or Klevner, Weisseburgunder in Germany and Austria and Pinot Bianco in Italy.
This grape variety is also used to create the varietal Pinot Blanc; a part of the blend for Edelzwicker and the main component of Cremant d' Alsace.
Pinot Blanco is frequently regarded as Chardonnay's understudy and known as the genetic point of mutation of Pinot Noir.
Wines with Pinot Blanco grapes
Synonyms for Pinot Blanco wines are:
Wines with Pinot Blanc grapes
More wines of Pinot Blanco and Pinot Blanc
Origin
Pinot Blanco is a great component of full-bodied white wines in Alsace, Germany, Luxembourg, Italy, Hungary, Czech Republic and Slovakia.
There were one thousand three hundred (1,300) acres of Pinot Blanco in France. It is the most abundant vineyard mostly planted with this Pinot Blanco variety.
Historically, this grape variety was also used in Burgundy and Champagne wherein it is still allowed to be a part of the Bourgogne blend and a small part of it is included in blending Burgundy wines.
Notably in 2006, there were 3,491 hectares of Pinot Blanco in Germany. The most intense wines were produced primarily in Baden and Palatinate while in the United States; Pinot Blanco is normally produced in California.
Mistakably, Pinot Blanco is confused with Chardonnay which they vinify similarly in style using barrel, new oak and malolactic fermentation.
Characteristics of Pinot Blanco
Since Pinot Blanco is known to be the white variety of Pinot Noir, it is difficult to compare and reveal the dissimilarities by leaves because they have the same physical characteristics.
Pinot Blanco has dark green, oval and thick leaves. The berries are fairly tiny and tightly fastened to create clusters that are cylindrical and compact.
This grape variety pretty grows well in shallow soil, either rocky or not. It is a flexible wine grape varietal that can adapt to cold weather and provides consistent harvest.
Characteristics of Pinot Blanco Wines
The Pinot Blanco grape variety is absolutely similar to Chardonnay when it comes to productions of wines as well as characteristics.
Wines made from Pinot Blanco are medium to full body with light flavors. They have clear, pale yellow with some hints of green.
The bouquet is fresh with fruity notes specifically apple and peach made beautiful with a touch of floral aromas while the palate reveals fresh flavors with average acidity which makes it an enjoyable wine for any occasion.
Food Pairings
Pinot Blanco wines have softer characteristics which make it good to pair with food dishes with similar characterization.
Wines of Pinot Blanco has the possibility to get lost if paired with too much spicy and flavorful dishes so it would be best to look for light and airy cuisines for best food pairings.
Seafood, light-flavored meats, light to medium sauces specifically white and butter sauces and mild-flavored cheeses are the most recommended options for Pinot Blanco wines.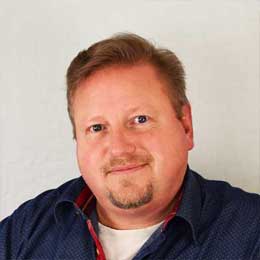 Wines with Pinot Blanco grapes
Synonyms for Pinot Blanco wines are:
Wines with Pinot Blanc grapes