Pinot Gris Grapes
The Pinot Gris grape is a white vine variety of the species Vitis Vinifera grown specifically in southern France and northern Italy, with some parts attested to western German lands too, that are neighboring to French provinces. In Germany, it is more popularly known as Grauburgunder.
The Pinot Gris is a white variety that largely produces grapes that are clustered in a cone shape formation (and hence the term 'Pinot' meaning 'pine cone' in French) and produces some varying colored vines, mostly observed as pink or copper yellow although the grapes are used to produce orange wines.
Historically attested to be quite old with first ever records of Pinot Gris going back as early as the 1300s, this variety is one of the most popular grape varieties in France and Italy with the latter country earning the credit of popularizing the variety on global scale.
Today, the variety is grown worldwide with Australia, New Zealand, Oregon and California, Chile, South Africa, Canada and Argentina being its major overseas producers while it is primarily and has historically been produced in France and Italy alone.
In Europe too, the grape has spread its popularity owing to the quality and flexible viticulture characteristics and is now grown in some regions of Ukraine, Hungary, Germany, Romania, Slovenia and Moldova.
Pinot Gris is also the exact same grape as Pinot Grigio, the latter being used as an Italian synonym while the former is primarily a French term.
History of Pinot Gris
The Pinot Gris is actually a relative of the Pinot Noir with a lot of its DNA profile being very similar to the latter variety, as some of its genetic ampelography suggests.
That already puts the grape in the 'old category' of French vines.
Besides the genetic evidence, Pinot Gris has had a clear history recorded and has been believed to have originated in the 1300's in the Burgundy region of France.
The grape quickly spread, became the favorite of Emperor Charles VI and then spread to Italian regions of Trentino and Rovere de Luna where it's still grown in plentiful.
From there and because of Charles VI's efforts to popularize the variety, the Pinot Gris spread to Hungary where it was brought by Christian monks in the same era, while a German merchant sent them to his home country where it became known as the Rulander that became Grauburgunder today.
The grape, being not very resistant to viticulture hazards and pests, suffered a great deal of damage during the phylloxera epidemic and never fully recovered with erratic yields and popularity for champagne proving regressive for the variety as a whole.
However, during the late half of the 20th century, the grape being of good quality and taste, soon earned its name again among popular winemakers, especially in Italy that contributed most to its popularization in the global wine community.
Today, the grape is a worldwide variety with considerable regions in South America, USA and even in the Pacific growing this variety.
Viticulture
Pinot Gris produces orange wines and has been observed to grow best in cooler areas. It's not very resistant to viticulture hazards and thus requires care and attention during certain phases when fungal infections and certain insects have more chances to develop.
The produce of the grape differs according to the fermentation process and can either result in a sweeter wine or if fermentation is dryer, a more alcoholic wine.
These grapes can also result in a variety of colors according to each cluster, and so produce wines with similar shades if not fully differentiated.
The grape is a late maturing variety with high sugar levels, that gives off pinkish-blue shades when ripened. Used both to produce fortified wines and as a blending agent, it blends very well with the Pinot Noir to produce light, rich wines.
Synonyms 
Pinot Gris is known among its many producers through a lot of synonymous names like Auxerrois Gris in Alsace, Fromentau in Languedoc, GrauerMonch and Grauklevner in Germany, Rulander in Austria and Romania, Sivi Pinot in Croatia and Slovenia and Szurkeberat in Hungary. It even has Chinese and Cyrillic terms.
Food pairing
Pinot Gris wines go the best with several mild and fruity dishes of France and Italy. Being a global produce, it has found a lot of popularity among overseas cuisines too.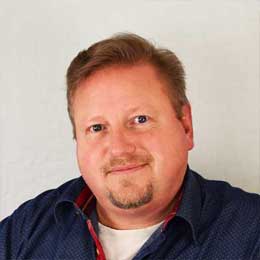 Michael Bredahl
Wine Writer
Michael is an online enthusiast, with a lot of knowledge about online marketing. Traveling around the world to hunt for the perfect wine. Latest on Sicily, where Etna has a huge impact on the taste, which is strong with a bitter aftertaste for the youngest wines, but older wines are fantastic. Drinking wine, and writing about them, are one the passions. Remember to drink responsibly 🙂
No Results Found
The page you requested could not be found. Try refining your search, or use the navigation above to locate the post.