Wine with Primitivo grapes
Primitivo is a dark skinned grape which is extremely well known across the world for its inky, tannic flavour.
Particularly for 'Primitivo di Manduria' and 'Dolce Naturale' – a natural sweet variant.
The grape name Primitivo roughly translates to 'early one'.
Referring to the grape's early ripening nature, and it is thought that the grape was given this name by the Benedictine monks because of its precociousness.
This grape definitely is similar to the Tempranillo variant, which means the same in Spanish culture. And one might be excused for thinking that this grape variant was in a certain way, primitive, or perhaps even less refined to other grape varieties.
The modern day home for this grape is now the Puglia region in southern Italy.
It is assumed that the grape came to Italy from the coastal vineyards of Croatia across the Adriatic Sea.
Here it is still being cultivated and it is known by tongue twisting names like Crljenak, Kasteljanski and Tribidrag.
At the start of the 19th century, this grape variant was introduced to the United States of America under the name Zinfandel. From there on, it became so famous that currently is also known as the national grape of the United States.
In fact, Primitivo grape variant is considered to be the father of Zinfandel grape and DNA studies carried out by at Davis by the University of California confirm this fact.
Primitivo grape has undergone through some kind of a roller-coaster ride in the last few decades with the variant at its lowest ebb in the 1990s.
Due to EU's vine pull schemes, Primitivo vines were ripped out from thousands of acres of land and this grape saw a very bad decline.
The fact that Primitivo was relatively difficult to cultivate in the vineyards, Primitivo further suffered at the hands of other varieties.
Due to Zinfandel and its growing popularity across the Atlantic, Primitivo breathed a new lease of life.
The newly cultivated Primitivo was not just a blending variant in wines, but it was a historic grape from the flagship wine making factories of Italy.
A classic Primitivo has a high alcohol and a moderate tannin content which tends to make the wine taste extremely bold.
This wine has an alcohol content of 14 – 18 percent ABV along with high acidity, intense flavour and a deep colour.
As far as texture is concerned, this wine has a slightly oily, but a bigger and a bolder structure.
This wine should ideally be served at temperatures of 62 degrees Fahrenheit or 17 degrees Celsius.
Primitivo is often used as a blending wine with variants like Cabernet Sauvignon, Syrah and Merlot to make California Red Wines.
As far as floral or earth flavours are concerned, Primitivo gives flavours of smoke, black pepper, licorice, star anise, black cardamom and clove.
Though this wine is best enjoyed young, sometimes this wine is aged and when aged, tends to give out the flavours of tobacco, fresh sawdust, coffee, cinnamon, vanilla, coconut, peach yogurt, mocha, nutmeg and burnt sugar.
Food Pairings with Primitivo Wine
Since Primitivo wines, tend to be on the sweeter side, and they form a great pair with curries and spicy barbeque dishes.
This wine goes really well with Beetroot curry (thel-dala) or wine stewed lentils with smoked cottage cheese.
This wine can be had with cheeses which are hard and richly flavoured, like the Bandage wrapped Cheddar, Manchego and Trentingrana made from cow's or goat's milk.
This wine is suitable for herbs like ginger, garlic, rosemary, turmeric, cayenne, clove, cinnamon, vanilla, cocoa, coriander, fennel, nutmeg, black pepper and saffron.
As far as vegetables are concerned, this wine goes well with vegetables like roasted tomato, red peppers, beets and caramelized onion.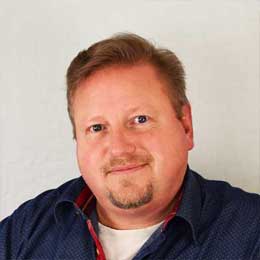 Michael Bredahl
Wine Writer
Michael is an online enthusiast, with a lot of knowledge about online marketing. Traveling around the world to hunt for the perfect wine. Latest on Sicily, where Etna has a huge impact on the taste, which is strong with a bitter aftertaste for the youngest wines, but older wines are fantastic. Drinking wine, and writing about them, are one the passions. Remember to drink responsibly 🙂