Raboso is an amazing variety of red wine grape. It is grown in the Eastern region of Veneto. This not so popular grape variety is also known as Raboso Piave. It derives its name from a river where it is produced.
The wine produced by this grape variety is deep- colored, high tannin and acid and low alcohol. The wine gives a typical sensation termed as "angry sensation" when it is drunk young.
This wine is usually used as a blend. It is a minor but, important component of the light reds of Bagnoli di Sopra and is also added in the red Corti Benedettine del Padovano.
It is also added as an optional component in many other red wines from Veneto. This wine is also known by the names Friularo, Raboso Veronese and Raboso Friularo.
History of Raboso
Raboso was one of the most popular grape varieties in the past. It was abundantly grown in Eastern Veneto before the time of Roman Empire. It was very much popular with the travelers.
It was known as "wine of travel" or in their native language "vin de viajo". The credit of this feature goes to its superb resistance to aging as well as transport.
But, in the 20th century the popularity of this wine witnessed a drastic downfall. After that it never saw the same popularity ever again.
Today, Raboso vineyards account for only 1 to 2% of the total vineyards in Veneto.
In 1937, it was stated that out of about 65,000 hectoliters of the red wine made in Sinistra Piave, 58,000 was Raboso Piave.
In the year 1949, after the World War II, Raboso was still a favorite and dominated the wine regions.
It accounted about eighty percent of 100,000 hectoliters of wine in Sinistra. The land between San Dona and Motta yielded about 85,000 hectoliters of Raboso Varonese out of 140,000 hectoliters.
Between 50's to 60's of the last century, the red wines like Merlot and Cabernet made their way into the favorite list of the wine lovers.
Raboso saw a downfall. But, it gained a pace again after the efforts of some wine producers.
Viticulture
The vine produced by this grape variety is large, tight and cylindrical bunch. The grapes are typically spherical.
The skin is blue- black and tough with green- reddish pedicel. The flesh carries neutral, meaty flavor. It is sweet- astringent- acidulous. It is a high yielding grape variety. It blooms beautifully.
The wine produced by them is left in the wooden barrels to age. They get an intense ruby color.
The best thing about this grape variety is that is highly resistant to fungal diseases.
This grape variety is crossed with Marzemina Bianca, another Veneto wine grape variety to produce Raboso Varonese.
Raboso Piavewas also crossed with Black Muscat to produce Manzoni Moscato, a red wine grape variety.
Major wine regions
The major production zone is around the Piave River. The land stretches from the river across the plain of Treviso from Conegliano reaching Vazzola.
It also includes Oderzo, San Dona di Piave and Mota di Livenza. Outside Italy, this wine is also grown in Argentina in small plantings.
The reason behind the reach of this wine to Argentina is the Italian migration during the 19th century.
Characteristic of Raboso Red Wine
The Raboso red wine is a full- bodied wine. It has an intense and deep ruby color with garnet tinge which is a pleasure to the eyes.
The wine is a little acidic and a lot tannic. It has a dry and astringent palate. The characteristics of the wine enhances as it reaches maturity.
After getting fully mature, the wine becomes a classic Italian red wine. It tastes very amazing. It is a treat for the taste buds as well as eyes.
The wine carries an amazing blackcurrant and herb characteristic. It makes up a great pair with foods like mature cheese.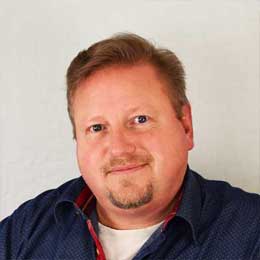 Michael Bredahl
Wine Writer
Michael is an online enthusiast, with a lot of knowledge about online marketing. Traveling around the world to hunt for the perfect wine. Latest on Sicily, where Etna has a huge impact on the taste, which is strong with a bitter aftertaste for the youngest wines, but older wines are fantastic. Drinking wine, and writing about them, are one the passions. Remember to drink responsibly 🙂