Wines from Refosco grapes
The Refosco grape is an old dark skinned variety originating from Northern Italy and Venice.
The production of such critically acclaimed wines like the Refosco dal Peduncolo Rosso and Refosco d'Istria, the grape is locally produced and consumed, but has found its way to become one of the popular Italian varieties outside Europe.
Historically, the grape is being thought of as a very ancient variety, although its exact origins and records are yet to be found out.
What is known, however, is its genetic relationship with other ancient varieties like the Marzemino, whose antiquity is already known.
Some theories point out to its relationship with Mondeuse Noir, a French variety of antiquity although oenologists doubt these claims.
The Refosco grape is also a grape that produces Venetian wines, a category different from mainstream Italian wines.
Here, we discuss on some of the important facts about this grape- its origins, history, sub varieties and viticulture characteristics. Finally, we conclude by bringing in food pair up.
Origins of Refosco
The Refosco grape's origins remain unclear, although a lot of speculations on its ancient origins do exist.
Whatever has been found has been done through advanced DNA profiling that has been rather successful in finding out some of its history.
Several DNA analyses of the grape have been performing and linkages to the Marzemino grape have been established.
The Marzemino is rather an old Italian variety that is grown around the Trentino region. DNA analysis has shown a clear relationship between the two grapes, suggesting that Refosco has ancient roots and could have been formed by crossing Marzemino and another grape that is yet to be found out.
However, the grape's exact origins could not be pinpointed since Marzemino's remain foggy. There are some indications, though.
Pliny the Elder, the popular Roman writer, seems to have described the grape and its wine industry in his HistoriaNaturalis where he is often found to be describing a Puccinum variety that oenologists believe is the true Refosco.
If that holds truth, then the Refosco wine is a two millennia old beverage.
Refosco sub-varieties
The Refosco group of grapes includes several sub-varieties that are linearly related to the primary Refosco grape.
These include:
Refosco dal PeduncoloRosso, considered being the most popular sub-variety.
Refosco d'Istria, another popular variety.
Teran, a Slovenian variety that has been derived from Refosco.
Refosco di Rauscedo.
Refoscone.
These sub-varieties form what is known as the Refosco group of grapes. They share similar characteristics and produce fruity wines with notes of elegant spices.
The Refosco group is also a popular blending group, finding its way into a lot of popular blended wines.
Characteristics
Refosco wines are mostly acidic and dark coloured and possess flavours of raspberries, plums and notes of peppery spices, owing to its high tannin structure.
When blended, these can give fruitier flavours with lighter acids and milder colours when blended with lighter grapes while darker shades are gained when mixed with black grapes like Teroldego.
Viticulture
Refosco is a late ripening variety that is commonly found on both hillsides and level terrains.
Ripening takes place only after sufficient sunlight and and warmth has been received. The grape is not very resistant to infections and pests, although some kinds of rot are difficult to form especially during the rainy season.
This form as an advantage to vine growers has been found to form rot during autumn.
The Refosco grape naturally produces deep coloured wines that have very high tannin content and full bodied with flavours of plum and almond notes. Advancement in winemaking technology and blending, it has become possible for current winemakers to produce several blended wines from Refosco.
Oak fermentation and modified maceration too has made it possible for new flavours to come in.
For example, malolactic fermentation and new oak barrels allow the grape to age longer producing some unique wines.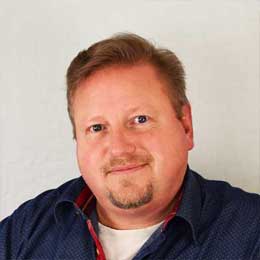 Michael Bredahl
Wine Writer
Michael is an online enthusiast, with a lot of knowledge about online marketing. Traveling around the world to hunt for the perfect wine. Latest on Sicily, where Etna has a huge impact on the taste, which is strong with a bitter aftertaste for the youngest wines, but older wines are fantastic. Drinking wine, and writing about them, are one the passions. Remember to drink responsibly 🙂