Riesling grapes
Riesling is Germanic white grape variety grown mostly in the Rhine region.
Described by winemakers as highly aromatic and flowery in scent, the grape produces some high acidic, alcoholic wines famous in Germany and regions adjoining the Rhine.
The grape is also one of the most popular white varieties, being grown at almost 48,700 hectares (120,000 acres) according to the 2004 data, making it the 20th most widely grown white variety in the world.
After Chardonnay and Sauvignon Blanc, the grape occupies place in the 'top three' white varieties, other than just being a popular white variety.
When ripened and matured, the grape exhibits intense fruity flavours, with those of apple and tree fruits being the most dominant.
However, the flavours and tastes exhibited by Riesling depends to a considerable extent on the regions it is grown.
For example, areas of colder climates tend to produce fruitier flavours while regions possessing warmer environments tend to produce different flavours as we discuss below.
Historically, the grape is pretty old with definite origins in the Rhine region. Its origins and history is also discussed below.
Parentage of Riesling
Riesling's DNA analysis upholds the fact that is a descendant of the Gouais Blanc grape.
Being rare today, the grape was extensively cultivated during middle ages in France and Germany.
The other parent is the Traminer, another ancient wild vine of Germany, though considered to be almost extinct now.
Since both grapes have long documented histories, the situation puts Riesling as one of the oldest varieties of Germanic origin, although very few grapes are grown in the beer country.
Origins of Riesling
Riesling has a long documented history, thanks to the efforts made by German monarchs in the middle ages and subsequent efforts to maintain yields by several winemakers.
As of 2006, the grape contributed to an almost 20% of beverage production in Germany.
Although its exact origins are not yet known in spite of its proven parentage with Traminer and Gouais Blanc, its earliest ever records dates back to 1435 when a storage inventory of wines of Count John VI of Katzenelnbogen in Russelsheim described the wine in an inventory list as 'twenty two shillings for Riesling wine cuttings for the vineyard'.
Ignoring its German translation, the record itself suggests that the region where the count lived had plentiful of Riesling cultivation, and that the grape was quite common then as it is now.
Known back then as Rieslingen, the word got simplified to Riesling at least since the late 1500s when a doctor's book has been observed to have described it.
There are even older records per se. A record at Alsace from 1348 contains a German text 'zudemRusselinge' although the phrase is not clear if this refers to the Riesling grape.
In Austria, there is a vineyard Ritzling where locals suggest the grape got its name from.
Notwithstanding these unclear evidences, the record of the Count of Russelsheim is certain evidence that Riesling certainly existed even before the Rhine of 1400s.
Longevity of Riesling wines
Riesling wines are some of the most extendable wines when it comes to aging.
Recently uncovered from an old winery, one of the Riesling wines was found to be almost 100 years old and still consumable.
Wines as old as 1653, have been preserved to be under storage in the town hall of Bremen that stores various German wines!
The reason behind its long aging is the high acidic content and sugar content that allows it to survive for as long as possible.
The best aging periods start from 5-15 years for dry wines, 10-20 years for semi-sweet and 30+ for sweet wines.
Characteristics of Riesling
Riesling grapes do not undergo malolactic fermentation as most grapes undergo.
This helps keep the grape's qualities of the tart and high acids combined with that sweet flavor.
Cold stabilization is also another process through which the wine is kept at cold storages for long periods to help with its tartaric acid.
In the end, some filtering is performed to remove impurities and remaining yeast formations.
Food pairing
Riesling wines are such that they go well even with south-east Asian cuisines, most notably the Thai and Indonesian where spices are a must for every curry and bread.
Being one of the most commonly consumed wines in Germany the beverage goes well with almost all of Germanic dishes.
Being possessed of the flowery, tropical fruit aromas, it is a special delight with mild and spicy dishes.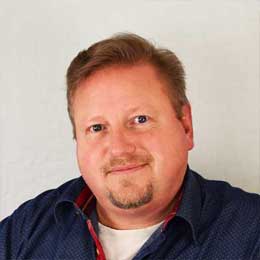 Michael Bredahl
Wine Writer
Michael is an online enthusiast, with a lot of knowledge about online marketing. Traveling around the world to hunt for the perfect wine. Latest on Sicily, where Etna has a huge impact on the taste, which is strong with a bitter aftertaste for the youngest wines, but older wines are fantastic. Drinking wine, and writing about them, are one the passions. Remember to drink responsibly 🙂
No Results Found
The page you requested could not be found. Try refining your search, or use the navigation above to locate the post.