Rondo grape variant is a dark skinned interspecific grape which is of hybrid variety that grows exceptionally well in colder climates.
The variety of grape is a crossing of Saint Laurent and Zarya Severa (an obscure Russian native variety which is known for its frost hardiness).
Rondo grapes are also known by the name Geisenheim 6494-5. This grape variant is known for its ability to reliably ripen and is really well regarded because of its high resistance to a host of diseases to produce a good quality, full bodied, deep red coloured wines.
Rondo grape variant is mainly grown in the regions of Rheinhessen and Rheingauof Germany, and it is also grown in some of the countries like England, Netherlands, Sweden and Denmark.
Rondo Grape Origin and History
Rondo grapes were first bred in Czechoslovakia in the year 1964 before being further developed and cultivated in the German institute of Geisenheim Grape Breeding.
Professor V. Kraus a breeder in the former Czehoslovakian capital gave some grape seeds to Mr. Helmut Becker (1927-1990), the head professor of the then Geisenheim Grape Breeding institute during the cold war because he had realized the significance of breeding the seeds due to the high peronospora and the winter frost resistance ability of Asiatic Vitis amurensis.
Professor Becker then continued with the development of these Asiatic Vitis amurensis seeds was called by the name Gm 6494. Later Gm 6494 was further developed to Gm 6494-5 which was later registered under the name of 'Rondo' due to its special performance.
In later years, professor Norbert Becker, who was the head of the Staatliches Weinbauinstitut Freiburg institute investigated the breeding done by Prof. V. Kraus to discover that the seeding population that was designated the name Gm 6494 was wrongly recorded to have one parent as Zarya Severa native vine instead of Saperavi Severni.
Further research by Volker Joerger who was Becker's successor along with his colleagues from the Research Institute Geisenheim confirmed the error and since 2003 have certified the true parenthood.
Characteristics of Rondo Wine
The country of origin for this wine is Czechoslovakia with the grape being bred and license being held by Forschungsanstalt Geisenheim / Rheingau, Institut für Rebenzüchtung und Rebenveredlung.
The most area under cultivation of this grape variant is in Rheinhessan, followed by England, Sweden (Gottland), Denmark and Holland.
The colour of the Rondo wine is dark and ruby red without the blue nuances. It is also used as a blending agent with several other blends since it is a full bodied red wine without the presence of any strange tone.
As far as bud bursting for this grape variant is concerned, it is early middle with the growth of side shoots being medium.
The flowering time for this grape is very early with the flowering time being high. The colour of this grape is darkish with the leaves being extremely dark green.
When it comes to grape yield, it is usually medium high with the acidity levels being medium low and tannin content being medium.
The chlorosis resistance of this grape variant is high. This grape is susceptible to only Odium with low susceptibility to Botrytis and non-susceptibility to Peronospora and Stem-atrophy.
Due to its medium low susceptance to oidium, it is advised to undergo a pre flowering spray. The soil, which is preferred with this grape variant is any soil with a good water supply.
Since this grape variant tends to experience an early bud burst, it is important to ensure that the vineyards are not prone during late spring frost.
For Rondo grapes, normal and wide planting training systems are preferred, and since the shoots hang a little downwards, a high training system is advised.
Food Pairings with Rondo Wine
This wine really goes well with dishes like cutlets with mashed potatoes, Beef casserole with carrots and beans. It also tastes good with variety of cheeses. It goes well with veggies like Cauliflower, Green Olives, Pumpkin, Polenta, Onions, Yellow and Orange Bell Pepper, black beans Leeks and Fennel.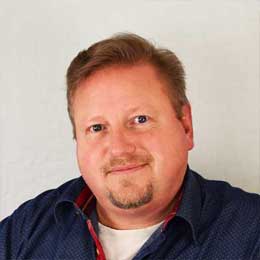 Michael Bredahl
Wine Writer
Michael is an online enthusiast, with a lot of knowledge about online marketing. Traveling around the world to hunt for the perfect wine. Latest on Sicily, where Etna has a huge impact on the taste, which is strong with a bitter aftertaste for the youngest wines, but older wines are fantastic. Drinking wine, and writing about them, are one the passions. Remember to drink responsibly 🙂
All wines with Rondo Grapes