Saint Laurent grapes
Saint Laurent is an aromatic grape variant which is used for producing Red wine.
This grape variety is believed to have arisen from Bordeaux, later migrating to Central Europe through Alsace and Germany.
Currently, Central Europe forms the home for Saint Laurent where it is grown in significant quantities in countries like Austria and its neighbour to the north, the Czech Republic.
See also St. Laurent Grapes
These grapes are not that well known when it comes to other areas, though these grapes are cultivated in many parts of the world and are of prime importance in the red wine making industry.
Saint Laurent grape Regions
Saint Laurent grape variety is typically grown in red wine regions like Burgenland and Niederosterreich of Austria, Pfalz region of Germany, Switzerland, Slovakia, Hungary, Czech Republic and some other cooler nations of the European subcontinent.
Though the variety appears fairly obscure outside of Europe, it is also grown in New World countries like Canada and New Zealand.
Origin and History of Saint Laurent
As far as origin is concerned, it is assumed that this grape originated in France.
Later this grape moved to Czech Republic thanks to the Austrians and now it is one of the most commonly cultivated black grape variants of Czech Republic, where it is frequently used in the development of new hybrids like 'Andre'.
This grape is called as Saint Laurent because of its tendency to ripening and changing its colour at around the same time of the year when the Europeans celebrate the Saint Lawrence Day on 10th August.
This grape is often thought to be related to in some way to Pinot Noir. Some DNA profiling even suggests that this grape might actually be a direct offspring to this grape with similar traits like early ripening and thick skin.
However, this finding is unsubstantiated and often, debate rages on this relationship. One thing is certain, that Saint Laurent is a parent to Zweigelt grape variant, with its other parent being Blaufrankisch.
Characteristics of Saint Laurent Grape
The Saint Laurent grape has a medium sized, five lobed waxy leaves with the vine forming a medium sized, winged, cylindrical cluster with compact and oval berries.
Berries within the Saint Laurent grape take on the least amount of colour along with having a lower tannic content.
These berries appear blueish black having a ripening time of mid-early season.
When it comes to growth, this grape, despite its thick skin, is difficult to grow. It gives a somewhat lower yield and requires good quality land with deep soil for its growth.
It is also susceptible to rotting during the flowering season and also sensitive to late frost with the yield being inconsistent to some extent.
Though to give it to this grape, it does offer a little bit of resistance to fungal infections.
Flavours and Aromas of Saint Laurent Wine
Wines produced using saint Laurent grapes appear to be of dark red colour with violet reflections.
On the nose, this wine gives out aromas of Black Currant, ripe cherry and even oak aromas of chocolate, cedar shavings and Vanilla.
When it comes to the palate, it gives the flavours of smoke, blackberries and spice.
When it comes to the tannins, they just appear to be spread all over the map.
If these grapes are harvested early, the wine shows characteristics quite similar to a Pinot noir with light tannin content and a taste similar to that of cranberries.
If these grapes are harvested a little later during say the warm summer, the tannins appear to be well developed, giving the wine a boxy and punchy taste.
When it comes to acidity, young wines give a high acidity level, whereas it is a medium for aged ones.
Saint Laurent wines appear to be medium to full bodied and after aging their aggressive character changes from crispy to velvety smooth. Thus, overall, Saint Laurent wines usually appear dark, fruity and sturdy with a prominence of Morello cherry notes.
These wines are of a very high quality and have a good age ability.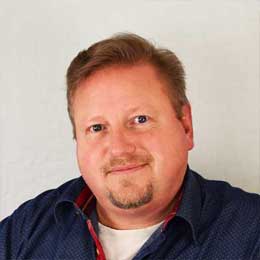 Michael Bredahl
Wine Writer
Michael is an online enthusiast, with a lot of knowledge about online marketing. Traveling around the world to hunt for the perfect wine. Latest on Sicily, where Etna has a huge impact on the taste, which is strong with a bitter aftertaste for the youngest wines, but older wines are fantastic. Drinking wine, and writing about them, are one the passions. Remember to drink responsibly 🙂
No Results Found
The page you requested could not be found. Try refining your search, or use the navigation above to locate the post.