Saperavi grapes
Saperavi is one of those few Georgian varieties that have often go overlooked by several winemakers and ampelographers. It is a peculiar, teinturier-type variety that is a mix of dark and red varieties, giving it an excellent beautiful colour of sparkling blue.
When seen clearly, the grape exhibits a very dark blue shade that reminds of those expensive silk wardrobes of blue colour.
No wonder indeed why the grape means 'dye' in Georgian, since it imitates the dye colour that has been in use for thousand years. The dye is regarded as a luxury item, now and then.
The Saperavi grape gives off some harmonious, tasty wines, with its flavours and aromas typical of Caucasian grape varieties.
Georgia has had an old association with winemaking since ancient times and still continues to produce several wines in the Caucasus region.
It might just be one of the largest producers of wine in Central Asia, since it is surrounded by Islamic republics that do not encourage wine and alcohol production, followed by Azerbaijan in most people's opinions, since the latter Islamic nation is an exception after all.
The Saperavi grape is also used to produce some of the best known local Georgian wines, some of the most notable of them like the Saperavi wine itself.
This wine is produced around the region of Khakheti, which is a province adjoining and bordering Azerbaijan to the east and is characterised by its mild alcohol content and moderate acid levels.
The wine, that has been in production since 1886, won the international wine festival with one gold and one silver medal.
Origins of Saperavi
Winemaking in Georgia is an ancient tradition that goes back several millennia. One of the oldest winemaking countries in the world, it's the place where the oldest winery has been found so far, which has been attributed a date of around 6000-5000BC.
That spot, where ancient wines would have been made by local village men, is an international tourist attraction of Khaheti.
Regarding the origins of Saperavi, it was most probably introduced in eastern Georgia in the Khakheti region where it's still growing in large quantities and supplied throughout Georgia (Khakheti is also the prime dominant producer of Saperavi).
The exact date of its origins has not been attested yet, since winemaking in Georgia itself is a shady affair, with most local varieties at least not possessing proper records and historical accounts (only exceptions being globally renowned grape varieties that got introduced in Georgia by travellers and are the only ones with written accounts).
However, Saperavi spread throughout the whole Georgian countryside in provinces like Saingilo, kartli, Shavshet-Klardjeti, Imereti, Guria, Racha and Lechkhumi.
During the Soviet era, Georgia was a popular wine producer in Soviet Caucasus and its wines spread across the Soviet Union. It is still one of the largest producers of wines in the region, and wines like the Saperavi share much fame in Russia and its adjoining Caucasian regions.
Synonyms
Owing to the wine's popularity in Caucasian lands, Saperavi has earned quite a number of synonyms, partly because of its familiarity in the region as well as its old background.
A lot of these synonyms suggest an English association, and that is pretty much explained by the fact that Saperavi is grown not just in Georgian vineyards but also overseas, in regions like Australia and even France.
Names like Sapeavi de khakhetie, Saperavi de Kachet suggest French synonymy, while names like Saperavi Patara, Szaperavi are purely Georgian terms.
Winemaking
Saperavi grapes have predominantly been used to produce wines, exclusive to Georgia, although it recently gained popularity overseas and regions of non-Saperavi association has also started to cultivate the grape.
In the US, Saperavi grapes are being experimented with their cultivations and yields per vineyard around the Finger Lakes region, New York.
Some promising results have also come out of the King Valley in northeast Australia. However, most wines of Saperavi remain of purely Georgian origin. Some of these are Saperavi, Kindzmarauli, Alazani and Akhasheni.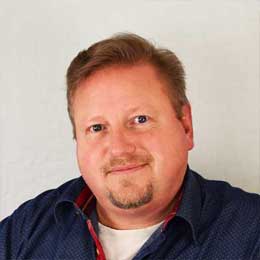 Michael Bredahl
Wine Writer
Michael is an online enthusiast, with a lot of knowledge about online marketing. Traveling around the world to hunt for the perfect wine. Latest on Sicily, where Etna has a huge impact on the taste, which is strong with a bitter aftertaste for the youngest wines, but older wines are fantastic. Drinking wine, and writing about them, are one the passions. Remember to drink responsibly 🙂