Shiraz is also known as Syrah is a dark skinned grape grown in many parts of the world and is primarily used in the production of Red wine.
Following years of strong planting due to growing demand for the red wine, Shiraz in the year 2004 was estimated to be world's seventh most grown grape variant with 142,600 hectares of land under plantation.
This variant can be found in traditional wine growing areas like France and Italy, to the new wine making regions like Chile, South Africa, and Argentina.
It is also grown in regions like Hawke's Bay in New Zealand, California and Washington in USA and Barossa, Coonawarra, McLaren Vale, Hunter Valley and Margaret River in Australia.
Origin of the Shiraz grape
Shiraz grape is basically an offspring of two grape variants- Dureza and Mondeuse Blanche.
Dureza is thought of to have originated from Ardèchein the southwest and moving eastward to Drômeor northward to Isère.
Somewhere during this movement, mostly to Isère, the vine crossed the Mondeuse Blanche variant, the native of the Savoie region to produce Syrah, later named Shiraz in Australia.
Somewhere during this movement, mostly to Isère, the vine crossed the Mondeuse Blanche variant, the native of the Savoie region to produce Syrah, later named Shiraz in Australia.
Thus, both the varieties of grapes which led to the development of Syrah come from an area close to northern Rhône, leading researchers to believe that Syrah originated somewhere from northern Rhône or closer.
The Syrah grape, as it is known as, is called so, in the country of its origin, that is France.
It carries the same name in the rest of Europe and countries like Uruguay, Argentina, South Africa, New Zealand and Chile.
The name Shiraz became popular due to Australia and has replaced the word Scyras.
Today, Shiraz is more commonly known than Syrah
– so much for French protection.
It is not the name, it is the taste that matters!
Initially in Australia, the Syrah grape was known as Hermitage up to the late 1980s.
But since the name happens to be a French Protected Designation of Origin, the naming practice caused a big problem when it came to exports, requiring the name to be dropped, and then changed to Shiraz.
It also to a certain extent depends on the chosen viticultural practices. If grapes are grown in moderate climates of northern Rhone Valley or parts of Walla Walla AVA in Washington, the wine tends to be medium to full-bodied, with medium to high levels of tannin and flavours of mint, blackberry and black pepper notes.
In hot climates of Crete or the Barossa Valley of Australia, the wine tends to more consistently full-bodied, with lower or softer tannin, with the fruit being jammier.
It tends to have spicy notes of anise, liquorice and earthy leather.
Though, no single aroma may be termed as 'typical', blackberry and pepper tend to be quite noticeable.
And with the amount of time the wines spend aging, the primary notes of the wine get moderated to lead to development of tertiary notes of truffle.
Secondary flavours and aroma notes are usually those associated with oak barrels or yeast treatment that the wine makers practice.
Wines from Shiraz grapes are also quite famously enjoyed by people with cheeses like white cheddar, or the hard cheese like Manchego.
Syrah wines are best served when they are aged for a considerable duration, since they have a strong concentrated flavour and a high tannin content.
It is recommended that Syrah wines be served at temperatures of 18 degrees Celsius (65 degrees Fahrenheit)
No Results Found
The page you requested could not be found. Try refining your search, or use the navigation above to locate the post.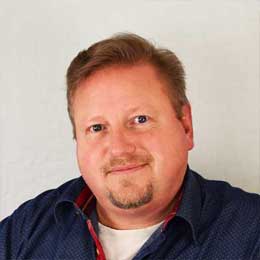 Michael Bredahl
Wine Writer
Michael is an online enthusiast, with a lot of knowledge about online marketing. Traveling around the world to hunt for the perfect wine. Latest on Sicily, where Etna has a huge impact on the taste, which is strong with a bitter aftertaste for the youngest wines, but older wines are fantastic. Drinking wine, and writing about them, are one the passions. Remember to drink responsibly 🙂