Sumoll is referred to as a dark red, mostly black colored variety of red wine grapes that is mainly found in the Pendes region of Catalonia.
This grape variety though, is considered as a dark grape variety, yet there are strains of white present on it.
This red wine grape variety is almost extinct today and at present these grapes could barely be encountered by any wine-lover.
In fact, today the plantation as well as cultivation of this red wine grape variety only remains extended up to an area of 250 acres where the vines of this grape variety are planted and taken care.
The grower is constantly trying their best to promote this grape variety and to later motivate the vinification of the same.
This grape variety is considered to be very rustic in nature and is mainly concerned as to the production of red wines, white wines, rose wines as well as Cava which is nothing but a Catalan form of champagne that is prepared by the way of using all the traditional methods.
The name of this grape variety is slightly related to the local slang term known as sumollar, the meaning of which is maturing or withering.
This name has been derived from the Latin word of submolliare. Since the production of this red wine grape variety has almost reached to extinction, the treatment for achieving the quality wines out of this grape variety is a tough job.
Pre and post the widespread of phylloxera, this grape variety was widely planted and cultivated in the regions of Catalonia.
However, the entrance to the European Union in the year 1986 led to the discredit of all the local varieties of the region that were not considered to make the wines that were full of taste and flavors.
Thus, with this, the grape variety was replaced by other different varieties of grapes and today the culture of it has become very rare, which could be found once in a blue moon.
This grape variety is also considered to be one of the grape varieties that are referred under a number of Dos such as Tarragona, Cataluny as well as Pla de Bages.
In fact, in the region of Australia, four different kinds of hybrid varieties have been created by crossing this red wine grape variety along with the famous Sumoll. These offsprings are Vermillion, Cienna, Tyrian as well as Rubienne.
This red wine grape variety is referred to under a number of synonyms such as Saumoll, Sumoi, Chimoi, Somoi, Simoll, Somoll, Sumoy, Xemoll, Ximoy and many others.
Characteristics
This dark skinned grape variety is mainly known for giving some large grapes .However, the yields of the vines of this dark wine grape variety are considered to be very low.
The good thing about this grape variety is that it is very much drought resistant and therefore it can easily survive in the drought prone areas.
The grapes of these dark-skinned grape varieties are mainly concerned with the preparation as well as production of the red as well as rose wines.
Since, the plantation and production of this grape variety come within the ambit of small scale, the grapes of this variety are mostly used as to the preparation of the blends.
However, there are a few varieties that could be made into varietal wines out of this dark-skinned grape variety such as Heretat Mont-Rubi.
The wines prepared out of this red wine grape variety are considered to be similar to cherry as to its flavor. These wines possess mineral characteristics which is remarkable indeed.
The wines of this grape variety lack their appropriate levels of acidity sometimes and they are best drunk in their younger days.
There are seductive aromas of sweaty horse saddle, scrub herbs as well as chocolate in these wines.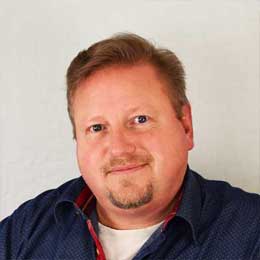 Michael Bredahl
Wine Writer
Michael is an online enthusiast, with a lot of knowledge about online marketing. Traveling around the world to hunt for the perfect wine. Latest on Sicily, where Etna has a huge impact on the taste, which is strong with a bitter aftertaste for the youngest wines, but older wines are fantastic. Drinking wine, and writing about them, are one the passions. Remember to drink responsibly 🙂