Wine with Symphony grapes
Symphony grape is a very recently invented a white grape variety in the American wine industry.
It is part of the Olmo grape family, the name being derived from these grapes' investor, Dr Harold Olmo, who in the 1930s till 1950's, invented a wide range of grape varieties at the UC Davis campus.
Symphony grape is one of them and is becoming a popular wine grape around California.
Olmo grapes are basically all crossings of existing grapes. One of the most notable varieties in this family – the Ruby Cabernet, was first developed in 1936 by Dr Harold Olmo through crossing Cabernet Sauvignon and Carignan.
This variety is now widely planted in Californian vineyards and produce a harvest yields of 6 to 9 tons an acre.
Symphony grape follows the rest of the Olmo grapes, which include varieties like Rubired, Emerald Riesling, and Carnelian, Centurion, Royalty and Flora.
Origins of Symphony
Symphony grape is artificially crossed grape variety, its parents being the Muscat of Alexandria and Grenache Gris.
The grape was born in 1948 at UC Davis, California and its inventor was the late professor Harold Olmo, who worked there as a viticulturist and a professor.
Dr. Harold Olmo crossed the Muscat of Alexandria and Grenache Gris and the grape was born in 1948.
However, the initial release was just the starting point, and the grape would never yet release for commercial purposes till 1982 when it was finally authorised to get commercial licenses and was awarded several recognisable appellations in the US.
Since then, the grape hasn't yet caught a wildfire in terms of popularity, like its fellow members Ruby Cabernet and Emerald Riesling have caught, but is still a promising grape variety and might witness an upward surge in its economic trends.
Characteristics of Symphony
Symphony grape was originally designed to withstand the hot weather of Californian dry lands. It was however found to be somewhat not very resistant to the province's hot weather, so growers started shifting their produce to Lodi and Sierra Foothills inland, that are cooler and greener compared to mainland California.
The Symphony is mostly used as a blending variety, although some of its varietal purpose is found in California as off-dry and late-harvest wines.
The grape, since being a cross of Muscat and Grenache, possesses characteristics of both its parents, while exhibiting some of its own.
The name of the grape, 'Symphony', was coined because of the 'symphony observed between the rich aromas and rich flavours'.
The grape, when poured in, gives off very silver-lemon colour with a greenish tint. Aromatically, the variety is rich with aromas of several flowers and bouquets coming at the nose. Symphony undoubtedly picked up a lot of Muscat characteristics.
Characteristics of Symphony Wines
On the palate, the wine tastes lightly citrusy, with a mild sweetness and acid, much like a refreshing drink.
It is light bodied and only a 1.62% sugar level, as indicated by its website. The wine, however, tastes a little sweeter than that because of the floral characteristics that are also exhibited on the tongue.
Dominant aromas include orange flowers and mandarins, along with some fruity smells too, like that of apricot-like stone fruit characteristics.
With citrus fruit flavours, its dominant taste, however, remains grapey. The finish is characterised by a lingering mineral-like flavour.
It can, however, be not compared with other such wines like Moscatod'Asti or an Alsatian Muscat because of their exclusive characteristics.
In that context, Symphony is an excellent choice for local, quick consumption with it having almost half the price tag of a normal Muscat.
When to drink
Being fresh and fruity, Symphony is meant to be consumed young and quickly, although some claim that the grape shows 'an unusual resistance to oxidation'.
Although this hasn't yet been observed, given its limited cultivation (700 acres), it might come out as true, something which is yet to be discovered.
Food pairing
And citrusy, mildly sweet wine will go the best with some salads and simple items. Pair it up with a Caesar-style salad, or a corn fritter with salsa Verde.
Goes best with grilled foods, and rustic items but won't recommend it with desserts. A smoked food served with dill and lemon is some of its natural complements.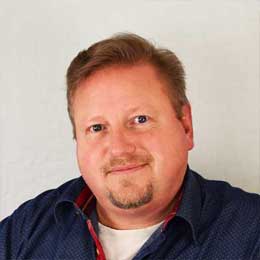 Michael Bredahl
Wine Writer
Michael is an online enthusiast, with a lot of knowledge about online marketing. Traveling around the world to hunt for the perfect wine. Latest on Sicily, where Etna has a huge impact on the taste, which is strong with a bitter aftertaste for the youngest wines, but older wines are fantastic. Drinking wine, and writing about them, are one the passions. Remember to drink responsibly 🙂