Syrah, also known as Shiraz in the new world wine regions is a grape which is one of the best black grape variety which is known for its ability to produce full bodied, dark and age worthy red wine.
Syrah grape is one of the most useful blending grapes and it is used in a variety of wines due to its rich and deep colour along with a high tannin content.
It is often blended with varieties like Carignan, Cinsaut, Grenache and Mourvedre.
As far as regions are concerned, It is grown in:
Cornas, St. Joseph, Hermitage, Côte-Rôtie regions of France (169000 acres)
Limestone Coast, Barossa, McLaren Vale regions of Australia (105,000 acres)
Toro, Yecla, Priorat, Montsant regions of Spain (49000 acres)
Mendoza, Salta regions of Argentina (32,000 acres)
Paarl, Franschhoek, Stellenbosch regions of South Africa (25,000 acres)
Columbia Valley, Napa, Sonoma, Santa Barbara, Paso Robles regions of United States (23,000 acres)
Tuscany, Sicily regions of Italy (17,000 acres)
Maipo Valley, Maipo Valley regions of Chile (15,000 acres)
Syrah Grape Characteristics
The Syrah Grape is quite productive and relatively disease free.
This fruit, though tends to over-crop, i.e as the quantity of the production increases, the deep aromas and the dark colour and taste of the grape falls and hence the vine needs to cut often, so that productivity can be restrained, and hence, the quality retained.
Syrah Grape often gives out the aromas and flavours of fresh fruits and earth and herbal flavours. Usually, this grape gives a different taste for grapes grown in hotter regions to those grown in the cooler climes.
Origin of the grape
Syrah grape is basically an offspring of two grape variants- Dureza and Mondeuse Blanche.
Dureza is thought of to have originated from Ardèche in the southwest and moving eastward to Drôme or northward to Isère.
Somewhere during this movement, mostly to Isère, the vine crossed the Mondeuse Blanche variant, the native of the Savoie region to produce Syrah.
Thus, both the varieties of grapes which led to the development of Syrah come from an area close to northern Rhône, leading researchers to believe that Syrah originated somewhere from northern Rhône or closer.
Modern history for Syrah grapes
Syrah grape continues to be the main variant of the northern Rhône region with it being associated with classic wine brands like Hermitage, Côte-Rôtie and Cornas.
In southern Rhône, these grapes are used for blending in wines like Côtes du Rhône, Châteauneuf-du-Pape and Gigondas which are usually made up of Grenache variant.
It might be argued that the best wines need to be aged for decades; less extracted ones can also be enjoyed for their lively blueberry and red character and their smooth tannin structure.
Read more about the grape under the name of Shiraz.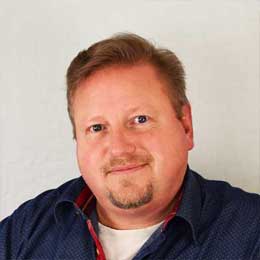 Michael Bredahl
Wine Writer
Michael is an online enthusiast, with a lot of knowledge about online marketing. Traveling around the world to hunt for the perfect wine. Latest on Sicily, where Etna has a huge impact on the taste, which is strong with a bitter aftertaste for the youngest wines, but older wines are fantastic. Drinking wine, and writing about them, are one the passions. Remember to drink responsibly 🙂
No Results Found
The page you requested could not be found. Try refining your search, or use the navigation above to locate the post.