Wine with Tinta Barroca grapes
Tinta Barroca, sometimes spelled as Tinta Barocca, is a red wine grape from Portugal grown primarily in the Douro region, which means "black baroque".
With some plantings in South Africa, Tinta Barroca is a rustic, dark-skinned, early ripening port variety, which is generally mistaken with the Tinta Grossa variety from Alentejo.
It is said that this grape variety has been cultivated in the region for years, acknowledged as one of the five recommended varieties for the production of the famous port wines.
This grape variety is acknowledged as the third most widely planted in the region because of its high yields and the power to withstand the cold weather temperature.
If Tinta Barroca is used as a blending grape variety in Douro region combined with Pinotag while South Africa usually take it as a varietal wine.
Origin
Tinta Barroca was introduced and cultivated in the Douro region for the past century. Until the end of the nineteenth century, it was generally known as Tinta Grossa meaning "big black".
This variety should not be perplexed with Grossa from the Alentejo, which is also called as Tinta Grossa. Based from the genetic studies, Tinta Barroca could be closely related to Touriga Franca, which is also from the Douro region.
Characteristics
Tinta Barroca is known to be productive, early ripening and powerful grape variety. It can be easily affected by powdery and downy mildews, but less to bunches of botrytis.
The berries of Tinta Barroca are medium-sized, loose and also prone to damages because of heat and dehydration.
In the year 2004, it was accounted that there were 11.2 % Tinta Barroca vines in the Douro region and its popularity increased because of bountiful harvest and the advantage of ripening two weeks before the other red grape varieties in the region.
Characteristics of Tinta Barroca Wines
Varietal wines are usually soft, rustic and full-bodied, but they lack complexity and acidity and this is the reason why Tinta Barroca is best to use for blending both for port and table wines.
It brings out flavors of black plums, purple flowers and black cherries. This grape variety acquires light levels yet firm tannins, moderate acidity as well as high alcohol levels.
Food Pairings
Based from Tinta Barroca's amazing and alluring characteristics, it is recommended and best to be paired with meat dishes.
In some places like Africa and Middle East, Tinta Barroca is usually paired with steak and grilled vegetables while in the United States, it is frequently paired with Churrasco beef swekered and grilled to perfection.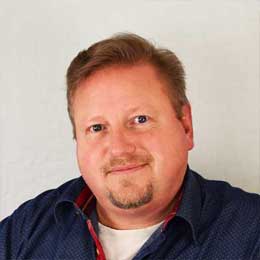 Michael Bredahl
Wine Writer
Michael is an online enthusiast, with a lot of knowledge about online marketing. Traveling around the world to hunt for the perfect wine. Latest on Sicily, where Etna has a huge impact on the taste, which is strong with a bitter aftertaste for the youngest wines, but older wines are fantastic. Drinking wine, and writing about them, are one the passions. Remember to drink responsibly 🙂