Tinta Roriz is a polyonymous black grape variety which is known by different names in different places.
In the Douro region of Portugal it is called Tinta Roriz, while people in Alentejo and a few other regions call it Aragonez.
Originally from Spain this variety is most commonly called Tempranillo. The name Tempranillo is taken from the Spanish word Temprano meaning early and refers to the early ripening characteristics of the grape.
Tempranillo forms the base wine for almost all the types of red wine produced from Ribera del Duero and Rioja areas. In Portugal Tinta Roriz is used primarily in the Douro Valley as table wine or port wine.
Other places in the world where this Tinta Roriz is cultivated are Mexico, California, South Africa, New Zealand, Washington State, Texas, Argentina, Uruguay, Australia, Turkey, Arizona and Canada.
A few of the other synonymous names by which this variety is recognised are Albillo Negro, Arinto Tinto, Chinchillana, Escobera, Jacivera, Sensibel, Valdepenas etc. It is a vibrant and versatile grape variety which is often recognised as a "noble" grape variety in Spain.
History of the Tinta Roriz Grape
Legend has it that Tempranillo or Tinta Roriz existed even before the era of Christ. It was grown as early as 1100 B.C. in the Iberian Peninsula region by the Phoenician settlers.
In 1972 proof was discovered at Baños de Valdearados making it evident that vinification at Ribera del Duero which uses Tinta Roriz or Tempranillo as the base wine dates back to over 2000 years.
In 1905 this variety was brought to California by Frederic Bioletti. However, the grapes received a very cold welcome not only because it was the Prohibition era, but also because of the grape's distaste for hot and dry climate.
In 1980 the production of this grape variety increased in California as a result of shifting the vineyards site to the mountainous location. Since 1993 the production of Tempranillo has doubled in this region.
Despite its apparent fragile nature this grape variety had travelled far and wide during the 20th century and was tested and tried many times before finally being established in the world.
However it should be grown away from water and protected against winds. This helps in preventing the formation of rot. The roots of Tempranillo absorb potassium from the soil very easily and hence the pH levels of the pulp and skin upon maturity reaches up to 3.6 and 4.3 respectively.
Due to the absorbed potassium the must tends to have higher levels of salt in it which in turn reduces the loss of malic acid from the must thus increasing the acidity of the wine. This variety requires deep and well drained soil with reduced water availability.
They are vinified at controlled temperatures in stainless steel tanks after which they are allowed to age in oak barrels.
Characteristics of the Tinta Roriz Grapes
The Tinta Roriz grapes are generally bluish black in colour and have a strong bloom. The pulp produced is not coloured but is soft and juicy with a flavour of its own. The grapes are non identical and fairly thick skinned with a slightly flat shape.
They have large and open clusters. The presence of high levels of tannin gives the wine produced from Tinta Roriz a particular level of astringency, vigour and aggressiveness.
In a glass they exhibit and deep red colour accompanied by the complex and enticing aroma of blueberry, currants, blackberry, raspberry, etc. This aroma is further enhanced and intricate when the wine is allowed to age in barrels.
The aged wine has a smoother and a velvety effect on the palate with the exotic notes of vanilla, coconut, tobacco and spices. It is low in sugar content and tends to exhibit a rather neutral profile.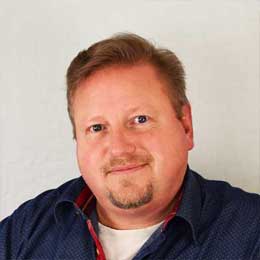 Michael Bredahl
Wine Writer
Michael is an online enthusiast, with a lot of knowledge about online marketing. Traveling around the world to hunt for the perfect wine. Latest on Sicily, where Etna has a huge impact on the taste, which is strong with a bitter aftertaste for the youngest wines, but older wines are fantastic. Drinking wine, and writing about them, are one the passions. Remember to drink responsibly 🙂