Tinto Amarela is a purple-skinned grape variety used in the production of Port and different Portuguese red wines.
Although Tinto Amarela is the variety's legit name, it is more famous in the name of Trincadeira; grown exclusively in the Douro, Dao and Alentejo wine regions.
In Alentejo region, Tinto Amarela is the oldest and also the most widely planted grape variety, which creates full-bodied, rich and high quality wines.
It is a grape variety that Portugal is proud of even though Tinto Amarela is very tricky to grow and manage during production.
Origin
This grape variety is popular in different names all throughout Portugal. Most likely, it originated from the Oeste region, in the northern part of Lisboa where it shows the highest degree of clonal diversity.
Tinto Amarela is also known as Trincadeira or Trinacadeira Preta, meaning black does not provide confusion because it is also given to other black or white-berried varieties.
Based from studies, Trincadeira can possibly be genetically close to Ramisco from the Colares region as well as to Sercial from Madeira. This grape variety is not actually related to Trincadeira das Pratas.
Characteristics of Tinto Amarela Wines
As years go by, Tinto Amarela produces great wines with exceptional acidity, soft tannins and abundant with intense aromas of black plum, jammy blackberry.
Some of the wines made from this grape variety offer herbaceous aromas integrated with darker notes. As the wine ages, sharp blackberry flavors come out.
Food Pairings
Tinto Amarela or the so called Trincadeira is recognized as a fun grape. It enhances the wines with nice textures as well as soft floral notes.
This factor is considered in choosing the best of the best food pairings. Soft cheeses, simple pork, lamb and poultry dishes like poussin, Cornish hens or turkey.
Also, meals featuring paprika, pimiento or other smoky and sweet spices are excellent with Tinto Amarela wines.
Exceptional matches include rice grain based dishes like sauced polenta, cheesy grits and creamy risottos.
Tremendous food pairings also add up to how the wines perform and sell in the industry especially when wine drinkers love them.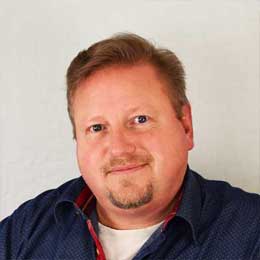 Michael Bredahl
Wine Writer
Michael is an online enthusiast, with a lot of knowledge about online marketing. Traveling around the world to hunt for the perfect wine. Latest on Sicily, where Etna has a huge impact on the taste, which is strong with a bitter aftertaste for the youngest wines, but older wines are fantastic. Drinking wine, and writing about them, are one the passions. Remember to drink responsibly 🙂