Trebbiano is grown in the area which is a home to many quality wines, Italy. It is a white wine grape variety most popularly used in Armagnac and Cognac.
It is called Procanico, Clairette Ronde and even Biancame in some regions. In France it is known as Ugni blanc. It has now been spread to parts of Argentina, Australia and Bulgaria by the Italian immigrants.
Wines made from Trebbiano have high acidity. Even though it is widely planted not many winemakers use this grape. It is more popularly used to make brandy.
Brandy requires grape in the best condition and Trebbiano's high resistance to diseases server the job best. They have a high acidity level and a fairly high alcoholic level. Without the immigrants, this grape variety would not have reached to the other parts of the world.
Its name almost always fails to reach the labels. In the recent years about only 10 percent of Trebbiano was permitted in the blending of red Carmignano. These wines are usually neutral-tasting and hence fail to become popular among people and end up making brandy.
The berries of the grape are left for fermentation for a few months and due to its high acidity the fear of rotting are negligible for this grape wine.
The wine is said to taste the best young, whereas if you age it you may find some false flavours being developed which will not be praised by the consumer. The grape fails to reach the labels of wine and is therefore far away from limelight.
Origin of Trebbiano
Trebbiano has been known to be prevalent since the Roman times. It was first originated in the Eastern Mediterranean. In the thirteenth century, a subtype to it was recognised.
It made its way into France in the fourteenth century. In 2008 a DNA test resulted suggesting that Garganega might be a parent to Trebbiano.
This grape is among the very few grapes, whose origin is confirmed. Most of the grapes have no exact origin. It was used in the roman age; it is being used now and will probably be used in blending for a long period of time.
Experiments are being done to find a way to use the grape for something more than making brandy out of it. The demand for it has gone down, but has not been zero. It is said that in the near future, it can be used in blend of some new flavour.
Features of Trebbiano
Trebbiano grows in long and cylindrical bunches. The berries on these bunches are tough-skinned. The berries are yellow coloured.
The yield is very high and vigorous. Their taste is very fruity and very fresh. This grape variety is resistant to any sort of disease. Though the climate of this region is cool and damp, the risk of rotting is very high! Trebbiano fights from all these conditions and still manages to give the perfect yield.
Due to this special feature of the grape, it became very successful in Charentais as the weather condition is very tough and the grape manages to survive. This is the reason it is used to make brandy as it is impossible to make brandy out of even slightly rotten grape.
Wines made from this grape have high acidity and do not age well at all. They are made to be consumed young. They are very neutral in taste. There is no peculiar or unique taste which will attract more wine tasters leaving it in the blue.
Food pairing
Trebbiano wines are usually taken with Vietnamese pancakes and vinegar dishes. They have a high acidity and therefore go with dishes with high salt content.
You can also enjoy its taste with vegetable salads and sushi. Very highly flavoured dishes should be avoided as the wine does not have a strong taste and will eventually diminish in front of the strong flavours of the dish.
This grape variety is grown widely is being used in the wrong field. It is distilled and used to make brandy. There might come a time when wine production from the grape stops completely so if you get a chance now to taste the flavour of grape which is known since the roman time, now is the time!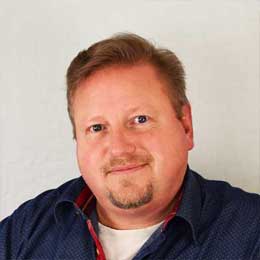 Michael Bredahl
Wine Writer
Michael is an online enthusiast, with a lot of knowledge about online marketing. Traveling around the world to hunt for the perfect wine. Latest on Sicily, where Etna has a huge impact on the taste, which is strong with a bitter aftertaste for the youngest wines, but older wines are fantastic. Drinking wine, and writing about them, are one the passions. Remember to drink responsibly 🙂