Treixdura is a famous Portugal-based white wine grape variety that is used for preparing some tasteful wines of the world.
This wine grape is mostly grown in the region of Vinho Verde, located in northeastern Portugal. This grapevine is also found in wine regions of Ribeiro as well as Rias Baixas of Spain.
In Spain, this grape wine is known by the name of Treixadura. Treixadura is basically a blending variety which adds lemony aromas as well as body to the wines, thereby making it tasteful and flavorsome.
This grape is mostly blended with Alvarinho and Loreiro in Rias Baixas as well as Torrontes and Lado in Ribeiro. This grapevine is addressed with a number of names depending upon the regions where it is grown.
In Spain, it is termed as Trajadura. Other synonyms of this wine grape are Treixadura Blanca, Tragadura, Teixadura Blanca, Trinca Dente, Trincadeira, Verdello Rubio as well as Trincadente.
This wine grape is mostly found in Portugal and Spain. In Portugal, this grapevine is primarily grown in the Minho Wines of Vinho Verde. The whole plantation of these grapevines includes DOC plantings that spread up to an area of 58,000 hectares near the Spanish border.
In this region, Treixadura is blended with Loureiro, Padema, Azal Branco, Avesso and the most common Alvarinho to enhance the taste of the wines produced by these grapes. In the regions of Spain, this wine grape is mostly found in Riberio and Rias Baixas and in other Galician wines such as Monterrei DO.
In the vineyards of Galicia, this grape is blended with Godello, Palomino as well as Dona Blanca whereas Rias Baixas this white grape is blended with Albarino, Caino blanco, Godello as well as Loureira.
This variety of grape wine is highly famous for the production of wines which are full of citrus fruits, white flowers and are light and finessed in nature. This is the major reason why this grape is blended with a number of wines during its preparation.
This variety of grape is a vigorous variety which is likely to produces some compact bunches of grapes. These grapes must be picked early in order to retain their delicate level of acidity.
This wine grape offers you great flavors of apple, pear as well as lemon. The very famous tostado is prepared out of the air-dried grapes of Treixadura.
Features
One of the most important features of this grape is that it helps to add body as well as alcohol to the wines. This is the major reason as to why the wine produced from this variety of grape is often combined with Albarino, Arinto as well as Loureiro.
Apart from adding body and alcohol to the wines, this variety of white grapes also adds citrus characters as that of stone fruit and apple as well as crisp to all kinds of wine. Because of all these reasons, this variety of grapes is widely used to blend it with other wines.
Besides, Treixadura makes its own high-quality and flavorful wines that are enjoyed by all the wine-lovers. The aroma of this grape variety is extremely complex, intense as well as distinctive.
It is beautifully accompanied by the woods that are used in the ageing process of this grape. It nearly smells like dried fruits, roasted coffee, nuts, yellow flowers, honey, ripe melon, quince paste as well as candied orange peel.
The texture of this grape is oily, velvety as well as unctuous which is further strengthened with an intense retro-olfaction which is long lasting. All the wines produced out of this grape are extremely flavorful.
Food pairing
Treixadura produces great wines that can be paired with the foods like clams in paprika-spiced tomato sauce; red peppers stuffed with cheese as well as seared scallops along with herb salad.
The wines produced out of this variety of white grape also taste the best when paired with cheese, chocolates, nuts and all kinds of sweets.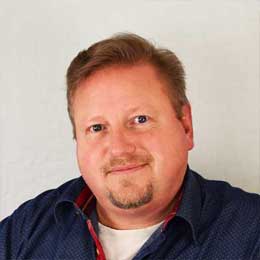 Michael Bredahl
Wine Writer
Michael is an online enthusiast, with a lot of knowledge about online marketing. Traveling around the world to hunt for the perfect wine. Latest on Sicily, where Etna has a huge impact on the taste, which is strong with a bitter aftertaste for the youngest wines, but older wines are fantastic. Drinking wine, and writing about them, are one the passions. Remember to drink responsibly 🙂