Trepat is a Spanish grape variety which mainly planted and grown in Conca de Barbera and Costers de Segre, the two famous wine appellations in the Catalonia region.
In Catalonia, this Trepat grape variety can be exclusively found in blended rose wines of the two wine appellations, where it is usually combined with other varieties.
Grenache, Pinot Noir, Tempranillo and Cabernet Sauvignon are permitted from Conca de Barbera.
Trepat from Costers de Segre are allowed to be blended with Carignan, Merlot, Mourvedre, Cabernet Sauvignon, Grenache and Tempranillo.
Ampelographers believe that Trepat is primitive to northeast of Spain and now it has an estimate of 1,500 hectares of the grape variety used for producing light rosé.
Origin of Trepat
Trepat is included in Spain's list of economic varieties primarily found in one of the main wine regions in Spain, the Conca de Barbera as well as Costers del Segre, in the northeast of Spain.
The DNA profiling proved that Bonicare from Murcia is identical to Trepat while Trepat Blanc from Priorat is not a color alteration of Trepat.
This grape variety is also permitted to be used in creating pink Cava wines side by side with classic white Cava varieties such as Macabeo, Parellada and Xarel-lo.
Most Rosado Cavas are made from 100% Trepat since it has been proven that it can produce fresh, berry-flavored sparkling wines on its own.
Characteristics of Trepat Wines
Trepat grape variety is generally used for rose wines and may also be included in pink Cava, but displays good potential in light reds.
Varietal wines made from Trepat are usually fruity, light-structured, prevailed by fresh berries such as strawberries and raspberries, hay and some cinnamon.
Most wines are light in color, soft and have a citrus flavor with subtle bitter-orange aftertaste, which are usually hard to find.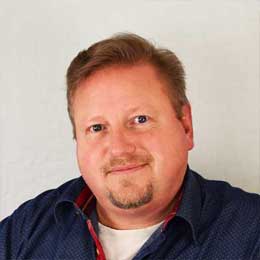 Michael Bredahl
Wine Writer
Michael is an online enthusiast, with a lot of knowledge about online marketing. Traveling around the world to hunt for the perfect wine. Latest on Sicily, where Etna has a huge impact on the taste, which is strong with a bitter aftertaste for the youngest wines, but older wines are fantastic. Drinking wine, and writing about them, are one the passions. Remember to drink responsibly 🙂