Wine with Turbiana grapes
The versatility of Turbiana, or the so-called Verdicchio is the main reason why it is used for creating both quick and age worthy wines.
It is believed that Turbiana is native to the Marche region and a 100% Italian white vine variety and categorized as the country's best white grapes.
Turbiana can also be found along the southern banks of Lake Garda that is very close to Verona, the Lugana.
Lugana concentrates on the white grape variety Turbiana that is used for creating both sparkling and still wines.
Wines with Turbiana grapes
Origin
Since the 14th century, Turbiana has been living and an existing grape in the so-called Veneto region where it was popular and called in a different name.
It was also great to know that this grape variety was one of the best during the 1970's and the 1980's and discovered that Turbiana is the 15th most famous white grape variety in the world, far from the leading white grape – Chardonnay.
It was also way ahead from Pinot Noir, Sauvignon Blanc and Sangiovese, however, the grape variety also lost its victory when some of these grape varieties gained popularity in the long run.
Inherently, Turbiana has a lot of similarities with the Trebbiano and Greco varieties. The clones of these grapes reveal close likeness that in some point, it could have been the result of the cross between these two grape varieties.
Characteristics of Turbiana grape
The Turbiana or Verdicchio grapevine is prone to clonal mutations. This grape variety is defined of its high acidity that is essential in creating sparkling white wines.
This grape variety is early budding, but ripens a little late. It is usually normal to harvest grapes when the best ripening has been obtained.
Characteristics of Turbiana Wines
Wines made from Turbiana grapes carry heavy and intense flavors of lemon and grapefruit, showing not too much fruitiness neither sweetness nor aromatic although it displays aromas of mints and refreshing fresh lime upon opening.
When grapes are too much ripe, they lose acidity and gives out natural grassy flavors while early picked grapes show overall bitter taste.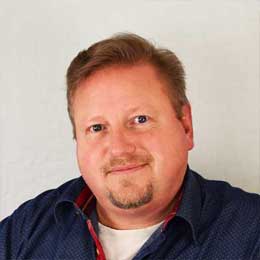 Michael Bredahl
Wine Writer
Michael is an online enthusiast, with a lot of knowledge about online marketing. Traveling around the world to hunt for the perfect wine. Latest on Sicily, where Etna has a huge impact on the taste, which is strong with a bitter aftertaste for the youngest wines, but older wines are fantastic. Drinking wine, and writing about them, are one the passions. Remember to drink responsibly 🙂