Viognier Grapes
Viognier grape is a green coloured grape variant which is used in the production of white wines or white wine blends.
Viognier grape variants are traditionally grown in areas like the northern Rhone Valley of France.
These grapes tend to prefer warmer climates in the range of 62° and 66 degrees Fahrenheit.
Viognier grapes are extremely shy grapes, which are kind of difficult to produce.
Viognier grapes are drought tolerant, but they tend to easily get infected with powdery mildew in humid climates or damp conditions long with rotting away easily.
As a result of this, these grapes need a lot of nurturing, explaining the fact that the grapes are cultivated in limited regions.
This varietal of grape must be harvested at its peak of maturity in order to enhance its unique flavour and aroma character.
The wines made from Viognier variants tend to have high sugar content but a low acid level which tends to cause the wines to produce a neutral vinous flavour with high alcohol content.
Viognier Origins & History
Viognier wine grapes are unknown where they came from exactly. Some believe it has some ancient heritage and some believe it came from the Romans.
DNA testing revealed that these grapes are related to Friesa grape variants and are cousins of the Nebbiolo grape variants.
At one point, popularity for Viognier fell so low, that they almost disappeared. In fact, in the year 1968, just 30 acres of land in France had been under Viognier wine grape cultivation.
The premium red variants of grapes were so much in demand, that people actually preferred planting these famous variants over Viognier.
Even today, Viognier is considered to be exotic, though it is being produced in multiple countries.
The only problem with these grape variants is, it takes 15 to 20 years before it starts producing grapes, worthy of making wine.
Viognier Wine Regions
This wine is often made in regions like Northern Rhone and Langeudoc Roussilon of France, Barossa Valley, Eden valley and Adelaide hills of Australia, Colorado, New York, Oregon, North Carolina, Texas, Virginia, Washington regions of USA, Italy, South Africa, Argentina and countries like New Zealand, Portugal, Canada, Spain and Switzerland.
Viognier Wine Characteristics
Viognier wines made in the northern Rhone valley of France tend to have strong floral aromas whereas, the one in Languedoc tends to be drier, more acidic, lighter in texture and having a more citrus flavour.
Viognier Wines should generally be consumed young before it is 18 months old and should be served well chilled.
This wine, if aged in a stainless steel tank, tends to give a peach and an apricot taste, whereas if it is made in oak barrels, tends to give out the taste of vanilla and spice.
Viognier wines need to be decanted a bit before being served in order to ensure the release of strong aromas.
Viognier Wine Aromas and Flavours
Viognier wine tends to give the fruit flavours of apricot, mango, pineapple, apple, tangerine, guava, and kiwi.
As far as floral aromas are concerned, this wine tends to give out orange blossom, acacia, violet and honey aromas. It also gives out a spicy or an earthy flavour of anise and mint and an herbal flavour of mown hay and tobacco.
When it is aged in oak for lesser duration, it gives the additional flavours of vanilla and sweet wood and when aged for long, gives the flavours of oak, smoke and toast.
The wine appears to be full bodied, having a flat acidity level.  As far as texture is concerned, it gives a creamy, rich and a viscous feel.
Food Pairing with Viognier
This wine really goes well with cuisines like Chinese, Japanese, spicy foods, Mexican and Thai.
This wine also goes great with cheeses like soft cheeses, blue cheese, young sheep's milk cheese and cheese items like Baked Brie with Apricots, Fondue, Farmer's Cheese, Gruyere, Comté and Brie.
As far as herbs and spices are concerned, the balance out herbs like orange zest, marjoram, lemon zest, tarragon, fresh sage, fresh dill, herbs de provence, ginger, galangal, coriander, lemongrass, shallot, green garlic, nutmeg, allspice, green onion, chives, mace, white pepper, turmeric, pink peppercorn, saffron, fennel seeds and ajwain seeds.
When it comes to vegetables they taste good with leeks, fennel, cauliflower, butternut squash, green olives, capers, delicata squash, pumpkin, cranberries, polenta, kabocha squash, currants, onions, yellow and orange bell pepper and black beans.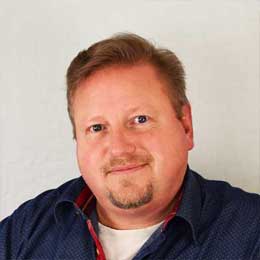 Michael Bredahl
Wine Writer
Michael is an online enthusiast, with a lot of knowledge about online marketing. Traveling around the world to hunt for the perfect wine. Latest on Sicily, where Etna has a huge impact on the taste, which is strong with a bitter aftertaste for the youngest wines, but older wines are fantastic. Drinking wine, and writing about them, are one the passions. Remember to drink responsibly 🙂
No Results Found
The page you requested could not be found. Try refining your search, or use the navigation above to locate the post.