Viura is one of the most popular white grape varieties originally coming from northern Spain.
Being a versatile grape variety, it has found popularity in almost all of the regions bordering Catalonia and Rioja.
In Spain, the grape goes by the name of Macabeo while a slightly different Macabeu is its French version.
It is a versatile grape with traits of showing consistent high yields, although the grape can give off slightly undesirable flavours and contents if left to ripen. So, these grapes are best picked on different time periods.
Viura, like a lot of other Spanish origin whites, is a mildly acidic, mildly alcoholic variety, with flavours of grapefruits and citrus being its main components.
It is an old grape, although its evidences of existence remain obscure and incomplete, despite the fact that close to 35,000 hectares of vineyards grow Viura.
Wine regions
Viura is found only in the regions bordering Catalonia and southern France.
In Spain, it is most dominantly grown in Rioja and Catalonia, the former being its biggest producer among all the regions it is cultivated in.
Rioja lies in northeast Spain, the Cava producing areas south of Barcelona.
In France, Viura is grown in limited quantities in the region of Languedoc-Roussillon.
Here, it's mostly found in Roussillon with some 2,800 hectares being recorded so far, while in Spain, the figure stands at around 32,000 hectares.
Origins of Viura
Viura is unquestionably Spain's grape, with its point of origin being Rioja itself. Here, it is the principal ingredient of all the white wines of Rioja and is grown in regions of Valencia, Yecla and Jumilla, that lie just south of Rioja.
The origins of Viura are unquestionably Spanish, although the rest of its details remain a puzzle.
Most grapes grown in Spain are of indigenous origin or were brought by trading communities thousands of years ago.
There is no mentioning of Viura being brought by Phoenician traders who settled in Iberia during Roman times or evidences that point out to its possible medieval origin.
It has, however, existed in and around Rioja since centuries, so it can be thought of it as an indigenous variety that spread to surrounding areas, including Languedoc-Roussillon during the medieval ages.
Winemaking
Viura is mostly used as a blending variety because of its tendency to remain neutral, aromatically as well as on the palate.
It does, however, develop certain flavours if picked the right time and put into fermentation.
The grape is characterised as mildly acidic, mildly alcoholic, so its best used as a blend.
The Viura's wines also differ according to the region cultivated in. In France, it is mostly used as a grape to be blended in red as well as white wines, sweet as well as rich dry wines.
Some examples like the Banyuis, and Maury are sweet wines, while Corbeieres and Minervois can be thought of as dry versions.
Both categories show Viura as a blended variety. In Spain, the grape is used again as a blending variety with Spanish wines like the Tempranillo and with red Grenache both in oaked as well as non-oaked versions.
The grape's tremendous increase in its popularity after the conclusion of the phylloxera epidemic made it the choice of blending in Rioja wines and that is the standard practice to date.
Here, it replaced Grenache Blanc and Malvasia that had suffered immensely during the crisis, making way to Viura due to its better ability to withstand oxidation.
Different oxidation and fermentation processes also accompany Viura as several winemakers allow it to either ferment it into steel containers or into traditional oak barrels.
In Catalonia, Viura is blended withXarel-lo and Parellada to make the signature Catalonian Cava wine, one of the best known sparkling wine of Spain.
Although possessing comparatively neutral wines, Viura is also used to make fortified local wines in limited quantities in France.
Food pairing
Viura wines go very well with local Spanish and French dishes. Several cheese pairings like the Velveeta, mozzarella, Zamarano and simple mild cheddar, served with whole meals like a fried frittata plate, pesto, risotto or savoury soups are a delight with fortified as well as blended Viura wines.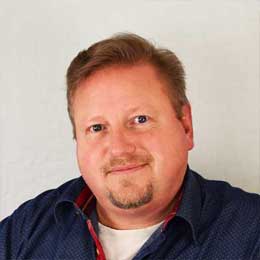 Michael Bredahl
Wine Writer
Michael is an online enthusiast, with a lot of knowledge about online marketing. Traveling around the world to hunt for the perfect wine. Latest on Sicily, where Etna has a huge impact on the taste, which is strong with a bitter aftertaste for the youngest wines, but older wines are fantastic. Drinking wine, and writing about them, are one the passions. Remember to drink responsibly 🙂