Weissburgunder is the Germanic version of Pinot Blanc, the latter being one of the most popular white varieties grown throughout Europe.
The grape originally belongs to Burgundy plains and spread to its adjoining areas during the middle ages. It is now mostly produced in France, Italy, Germany, and Slovakia and to some extent in the US as well.
Weissburgunder is an old variety, and the German version of Pinot Blanc. Weiss in German means white, and Burgunder is used to indicate 'Pinot' in the same sense that it's used in French and Italian.
So, 'Weissburgunder' means, the white Pinot grape. Weissburgunder in Germany is mostly produced around the region of Pfalz and Baden, and is used to produce different wines than its French or Italian counterparts.
Weissburgunder's topological requirements remain the same as that of Pinot Blanc and goes through the same peculiar genetic mutation as observed in Pinot Blanc.
It indeed is the German synonym of Pinot Blanc.
Origins of Weissburgunder  
Weissburgunder was originally produced in Burgundy, France (which might explain the 'Burgunder' suffix in its name).
Here, several of the Grand cru vineyards still allow the production of Weissburgunder and make several wines that blends champagne with Pinot Noir and Chardonnay.
Weissburgunder has had a hazy beginning, so not much is known about its history, although the grape spread to many varying parts of Europe.
Several wine websites provide Weissburgunder's main production centres. Since the grape is the same as Pinot Blanc, it is produced as far as Slovakia and Eastern Europe and Canada as well, owing to the grape's versatility, high yield tendencies and its flexibility to grow in almost any soil type.
However, Weissburgunder differ from their Pinot Blanc relative just by a few inches. It is actually a product of Grauburgunder, which in turn is a product of Spatburgunder, both of them are German varieties.
At some point of time, the Pinot Blanc was crossed to get Weissburgunder. Since, the latter grape has been a product of the original Pinot Blanc, its characteristics imitate Pinot Blanc's more than Grauburgunder.
Unlike Spatburgunder and Grauburgunder, Weissburgunder is a white variety.
Wine regions
The qualities exhibited by Weissburgunder are pretty much the same as exhibited by Pinot Blanc, so ampelographers put the grape in the same category as Pinot Blanc.
Weissburgunder can thus be 'thought' of being grown in a whole lot of regions spread throughout Europe.
Its versatility allows winemakers to produce a list of varying fortified as well as blended wines.
As of today, Weissburgunder in Germany is concentrated around Mosel, Pfalz and Baden. It is the second highest producer of this variety, after Italy.
Weissburgunder is also grown to a much lesser extent in Austria as well. Other regions like Argentina, Slovakia and US too grow this vine.
The most popular Weissburgunder wines are however, produced in the regions of Alsace, where it is allowed to produce some almond smelling, fresh-sweet wines with a hint of spices.
On the palate, these wines taste of apple flavour and some light mineral touch.
Wine characteristics
Most Weissburgunder wines taste mineral and fresh with some sweet, fruity touch to them. In Burgundy, these grapes are permitted in a lot of Grand Cru vineyards.
The variety is also one of the few seen varieties permitted to blend with champagne, Pinot Noir, Chardonnay and Pinot Meunier to give way to some of the unique wines of this region.
In Burgenland and Neiderosterreich regions of Austria and Germany, Weissburgunder is usually made to produce light, refreshing wines, some of which like the Trockenbeerenauslese are some one of the most famous.
This wine was first produced in the 19th century and is found extensively on the eastern regions of the country.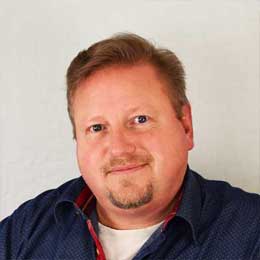 Michael Bredahl
Wine Writer
Michael is an online enthusiast, with a lot of knowledge about online marketing. Traveling around the world to hunt for the perfect wine. Latest on Sicily, where Etna has a huge impact on the taste, which is strong with a bitter aftertaste for the youngest wines, but older wines are fantastic. Drinking wine, and writing about them, are one the passions. Remember to drink responsibly 🙂