Treasures and Traditions in the Heart of Bolognano
Established in 1978 in Bolognano, a small town in the province of Pescara in the Abruzzi region of Italy is the Cantina Zaccagnini.
Alongside the Rome – Pescara highway, 30 miles from the coast and 8 miles from the Maiella Mountain which rises to 9000ft, started out as a small family run business which produced a mere 1000 bottles per year and has grown into a 500 hectare estate, internationally known.
The Vineyards
The wines have a signature label and this can be found on the neck of the bottle with each bottle wearing a piece of the "Tralcetto" or grape vine. The vineyards are located in the Cru section, "Colle Morto di Bolognano."
Some of the wines from this estate are well known especially the Montepulciano and Trebbiano classics.
Wine for International Taste Buds
Montepulciano is a dry but supple wine with the taste of berries, black pepper and leather, Oregano, dried herbs and a hint of Vanilla.
The aroma is plum and blackberry and the wine itself is a deep violet robe.
In making this wine is a huge process and it begins with the crushing, maceration and filtration of juices under vacuum.
Fermentation is thermally controlled without oxygen contact, meaning with vacuum once more.
It is aged in French oak barrels for 18 months and left bottled for a few months before it is sold.
Tralcetto Montepulciano is fermented with the skins in stainless steel tanks under a temperature controlled environment.
It is then aged in oak barrels for 6 months and then into bottles for 3 months. It is ruby red with a nuance of violet, full bodied and fruity with oak features.
Tralcetto Cerasuolo is a Rose that is manually harvested and then placed into stainless steel tanks, consumption should be after a year.
It is made with black grapes and is a light and fragrant wine.
For a tiny lesson in Italian Tralcetto means stem.
Il Bianco Di Ciccio is a white wine from the Trebbiano and Chardonnay grapes.
Fermentation and ageing is done in the stainless steel tanks and this pale yellow and green hued wine fragrant, aromatic and fresh.
San Clemente Montepulciano has a long fermentation process in the wooden tanks, aged in new barriques for 15 months and then again in the bottle for 6 months.
It is a deep ruby red wine with liquorice and forest fruit scents.
San Clemente Bianco is a pale yellow wine in hue with a citrus aroma and the grapes are crushed, vacuum pressed and then fermented in French oak barriques before it is placed into stainless steel tanks for 18 months.
Chronicon is intensely ruby red with a hint of garnet and it has a wood scented tannin component.
The fermentation process includes a submerged cap maceration, steel tanks and then 12 months in aged barriques.
The wine is sold three years after harvesting.
NOSO2 with its unique name has no sulphites; it is oxygen free when fermented. It is a medium bodied wine with fruity notes.
Yamada, you are correct is not an Italian name, it means "Mountain Field" in Japanese.
This wine has a dominant grapefruit taste, it is citrusy and pale yellow in colour.
Ispira is also sold in the spring and it has a tropical fruit, white flowers and broom aromas.
It is said to fully appreciate the organoleptic features, the wine should be enjoyed within a year.
Visit Cantina Zaccagnini
There are so many wines to choose from and the selection caters for everyone's taste buds which is why you can see how they have sold their wines all over the world.
Listing them might be a little too much too read, but I would suggest that you pay them a visit and do the tour as the oenologist is one of the most creative Italians in the hills.
With an annual production of over 3 million bottles per year and retailed in over 45 countries and 5 continents around the world, it is an interesting place to visit for those who are lovers of wine.
Not only can you get to walk around the vineyards, but you can also get the chance to experience how the wine is made with a guided tour and information from the Oenologist, Concezio Marulli.
Marulli has a laboratory where he experiments with the vines and fermentation techniques and has very strict controls when it comes to creating the wines that have been awarded.
At Cantina Zaccagnini you can also see a magnificent display of art that owner Marcello Zaccagnini believes pairs well with wine and if that is not enough, then the taste test is one to try as the wine has been so carefully and artistically created, it would be a shame not to be a part of the experience.
Art is not only in the things that we see, but in the things that we can touch, feel, taste and smell too, which is why drinking wine is a great way to experiment with your senses.
Tours and Events
Read more about the events.
Contact Information
Cantina Zaccagnini
Website: http://www.cantinazaccagnini.it/
Email: [email protected]
Phone: +39 085 888 0195
Address
Cantina Zaccagnini
Contrada Pozzo 4,
65020 Bolognano, Pescara, Italy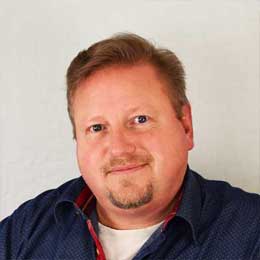 Michael Bredahl
Wine Writer
Michael is an online enthusiast, with a lot of knowledge about online marketing. Traveling around the world to hunt for the perfect wine. Latest on Sicily, where Etna has a huge impact on the taste, which is strong with a bitter aftertaste for the youngest wines, but older wines are fantastic. Drinking wine, and writing about them, are one the passions. Remember to drink responsibly 🙂