Taste the Fine Wines from Basilicata
Although the wines from Basilicata are less known among the wine lovers from across the world, the region is home for as many as four DOCs.
Located in Southern Italy, Basilicata is found to be more popular only in the wine circles.
Apart from DOCs, we can also find some finest IGT wines especially 'Vino da Tavola' in this wine region.
The history of wine production in Basilicata, which is otherwise known as 'Lucania', can be dated back to more than thousand years.
It was believed that the major part of wine production in the southern parts of Italy including Basilicata was done by Greeks and Byzantines.
Let's see what this region would give the wine lovers to taste of Basilicata Wines here
Wine Production in Basilicata
When we compare the wine production in Basilicata to all other parts of Italy, we would understand that the total wine production in this region is very less.
This region is found to produce only around 500,000 hl. of wine in a year and is contributing only around 3% under the DOC status.
We can find that the majority of wine production in Basilicata is concentrated in the fertile lands of 'Vulture Massif' that is located around the 'Mount Vulture' (an extinct volcano).
This region would find it hard to cultivate wine grapes because of the mountainous terrain and harsh climatic conditions.
This problem is being compensated by the sunshine all through the growing seasons, as well as the cooler temperatures that prevail during the harvest periods.
'Aglianico del Vulture' Rules in Basilicata
'Aglianico del Vulture' is the local variety of Basilicata which is ruling the whole region with its aromas and flavours.
This is a red wine variety that is being produced in the 'Vulture' region of Basilicata.
This is produced from the 'Aglianico' grape variety cultivated here.
This wine was awarded the DOC status during the year 1971. During the year 2011, Aglianico del Vulture was promoted to DOCG status.
The Aglianico grape variety which is considered to be the celebrity of this region is found to get ripe and is among the last non-dessert wine grape varieties that will be harvested in the whole country.
This grape variety is found to produce more intense-flavoured wines when the yields are kept low.
Nowadays, this Italian red wine is found to be aged in oak barrels against the use of chestnut casks which were used in the past.
The Aglianico del Vulture wines that are labelled 'vecchio' would have been aged for at least three years while these wines that are labelled 'riserva' would have been aged for a minimum of five years.
Such carefully produced Aglianico del Vulture wines are found to have a full body, rich texture, firm tannic structures, and chocolate cherry flavours.
When you consume these wines when they are still young, you can find it to be more rustic and harsher whereas when you taste after having aged for the above-mentioned time period, you can experience the silky texture and soft tannins.
Other DOCs and Grapes of Basilicata
All the other three DOC wines of this region are newer when compared to Aglianico del Vulture.
They are:
Grottino di Rocanova
Matera
Terre dell'Alta d'Agri
All these DOCs are found to be covering reds that are produced from a combination of indigenous, local, and international grape varieties.
The most commonly used grape varieties are:
Primitivo
Sangiovese
Montepulciano
Bombino Nero
Malvasia Nera
Cabernet Sauvignon
Merlot
Although reds are common in Basilicata, this region is producing whites too. The common grape varieties used are:
Greco Bianco
Malvasia Bianca
Moscato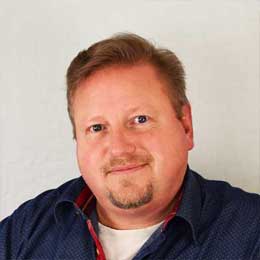 Michael Bredahl
Wine Writer
Michael is an online enthusiast, with a lot of knowledge about online marketing. Traveling around the world to hunt for the perfect wine. Latest on Sicily, where Etna has a huge impact on the taste, which is strong with a bitter aftertaste for the youngest wines, but older wines are fantastic. Drinking wine, and writing about them, are one the passions. Remember to drink responsibly 🙂