Wine from the Marche region, Italy
All you need to know about the Wines from the "New Tuscany"
Located on the eastern side of the central Italy, Marche Wine region is producing a wine for everyone.
No matter whether you are a lover of white wine, red wine, or rose wine you could find a wine of your interest here.
This region has almost everything from sparkling wines, sweet wines, and even throat-clearing wines.
Lying between the Apennine Mountains to the west and the Adriatic Sea to the east, this region is blessed with several native grape varieties which are known to produce some world famous wines here.
Learn about the wines from Marche wine region
Wines from Marche, Italy
Se also
Marche's Winemaking has a Long History
The history of winemaking in Marche can be dated back to centuries ago.
In Marche, the wine production was found to be influenced by various cultures among which Etruscans, Romans, and Lombards were more significant.
The essence of these different cultures is highly visible in the breadth of winemaking tradition in the Marche region.
The influence of these cultures is the major reason for the availability of a variety of wine styles in this region.
Vineyards and Wines of Marche
The Marche region is found to have several terroirs that are more suitable for the wine grape cultivation.
In particular, we can find some important vineyards along the rolling coastal hills around the Ancona region.
In Marche, the vineyards are found to make up to 60,000 acres producing two million hl of wine in a year.
The rich wine production in Marche wine region is mainly influenced by the Apennines, the Adriatic Sea, and the rivers of this region.
The region is found to be experiencing different climatic conditions which are found to provide the warmer, as well as the cooler viticulture areas.
In Marche, we can find soils that are rich in calcium carbonate and clay that are found to be responsible for the unique terroirs in this region.
A majority of the wines that are produced in this region are coming under the IGT labels.
This is because; most of the wines are not adhering to the strict DOC rules.
However, they are found to span vineyards, grape blends, and aging techniques which are providing the wine producers more freedom to attempt new things with both blending and techniques.
This region is also producing DOCs and DOCGs but only around 20%. At present, Marche has 15 DOC wines and 4 DOCG wines.
Popular Wine Grapes of Marche
For a long time now, this region is found to be more popular for its white wines especially for the varietal 'Verdicchio'.
This grape variety can be found in two of the Marche's DOCG wines and some DOC wines as blends.
The two DOCG wines that contain this grape variety are: Verdicchio dei Castelli di Jesi and Verdicchio dei Metalica.
These wines which will be green-hued, crisp, and green-tinged will have a lively acidity. In addition, these wines will have some essence of herbs too.
Another important wine grape of Marche is 'Bianchello' that can be found in the popular white wine called 'Bianchello di Metauro'. This is a DOC wine from Marche.
The other important white varietals that are used in Marche wines are:
Trebbiano
Pinot Bianco
Pecorino
Malvasia
Toscana
The dark-skinned varieties are found to be dominating in the finest red wines of Marche.
We can find Montepulciano and Sangiovese as the important grape varieties of the fragrant 'Rosso Conero Riserva'.
The other red varieties in Marche wines are:
Ciliegiolo
Pinot Nero
Lacrima di Morro
Vernaccia Nera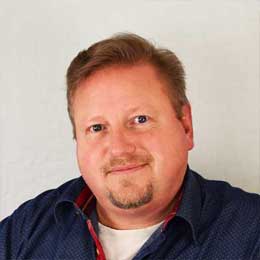 Michael Bredahl
Wine Writer
Michael is an online enthusiast, with a lot of knowledge about online marketing. Traveling around the world to hunt for the perfect wine. Latest on Sicily, where Etna has a huge impact on the taste, which is strong with a bitter aftertaste for the youngest wines, but older wines are fantastic. Drinking wine, and writing about them, are one the passions. Remember to drink responsibly 🙂
Read also about other Wine Regions